In Honor of Doc
Emrick's Retirement
June 30, 2021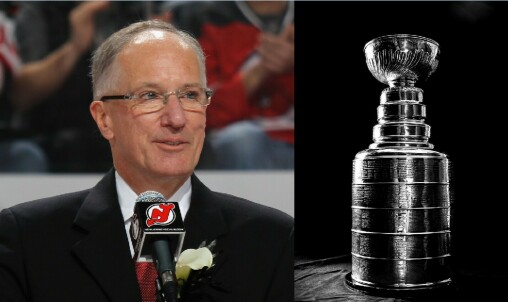 The Stanley Cup is here, but lo
Your voice is not in play.
And how I miss the joy you gave,
With verbal skills in vast array.
Excitement, candor, humor, zest
Were every one a part of you.
We can't replace them, all in one
Who'd take the mic the way you'd do.
And so, e'en though 'tis is the Cup,
I'm still a wee bit sad...
For ne'er again will Champions' Ice
Be quite the same, nor quite as glad.
© Paul L. White
Photo Credit of Doc Emrick: Getty Images/Bruce Bennett; of the Stanley Cup: Getty Images
In honor of Doc Emrick and his retirement. May he find joy with his beloved family and animals.
Fathers Day
June 20, 2021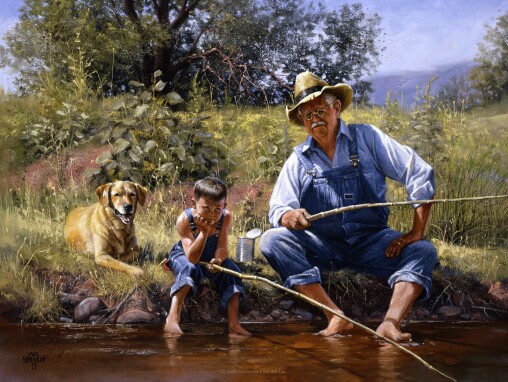 Although my Daddy left this land
Seems like so very long ago,
The love in me is still quite grand
As I remain on earth below.
And as I think about him now,
Another man does peek and smile--
It's Grandpa with his arching brow,
And love, and giving all the while.
He took me fishing, as a boy,
And we played checkers at his home.
We'd tackle horseshoes, with its joy...
And still I love them as I roam
Through my own life, a now-grown man.
I have no offspring, 'tis my path.
But I do play computer games,
And think of Gramps, forestalling wrath.
'Cuz when I oft' remember him,
A little grin 'tis bound to woo.
And thus I grasp important whim
That Grandpa was a Father too!
© Paul L. White
Photo Credit: Jack Sorenson.
Happiest of Fathers Days to all Dads and Grandpas!
Flag Day
June 14, 2021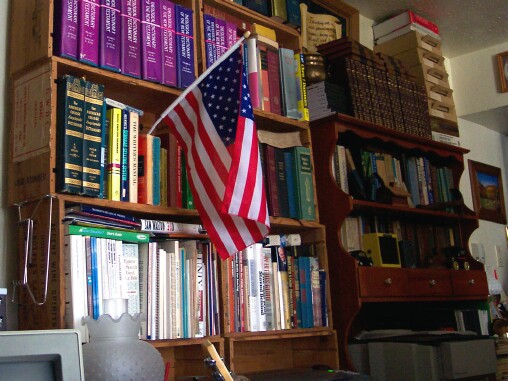 Oh, still She sways, in sun-filled sky,
While we do pause, with tear-dimmed eye,
To think of those who've led our land;
To think of those who've bled our land.
For all did point to Liberty,
Her sweet embrace of you and me.
The calls, the fights, the straining folk
Who sought to somehow guild our yolk
Of freedoms born of will and pen,
With fervent wont for thriving's glen--
They did so for their progeny,
To hand to Them sweet Liberty.
To think of these, so strong and brave,
Does stir this heart at Glory's wave!
© Paul L. White
Memorial Day
May 31, 2021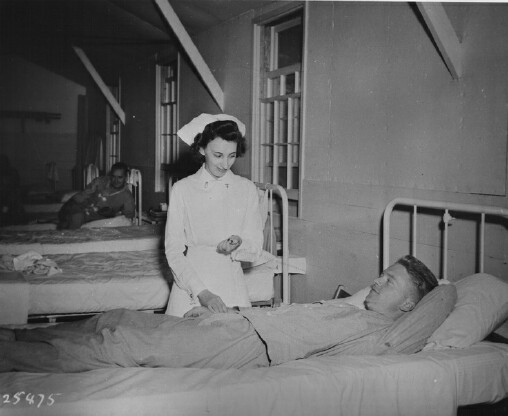 And so we grieve another year
With most respectful, heart-felt tear.
We cannot turn our minds away
From what they did back in their day
Of fighting, groaning, suff'ring pain.
And may it never be in vain!
As my own father, uncles all
Did fight The Bulge, and thus forestall
A bid to end our freedom core.
And oh, it makes this heart so sore
Rememb'ring that one uncle lay
In hospital for long-term stay
That lasted year and months of three--
He did it all, then, just for me
And other folk who grace our land.
I cannot help but still to stand
And doff my cap in gratitude,
And bare my ache in magnitude!
© Paul L. White
Birthday of
Cynthia Basinet
May 19, 2021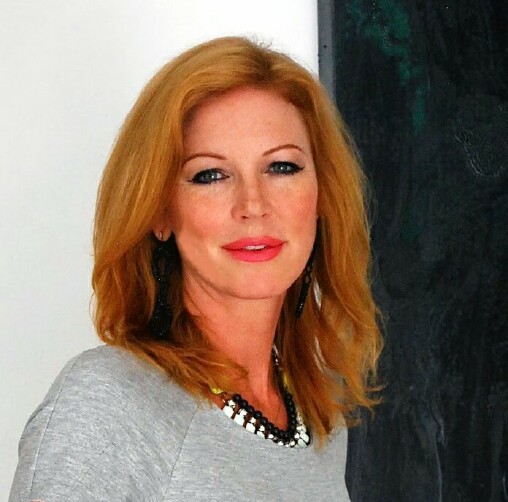 So many years, I've known you, Lass...
And, once again, it's come to pass--
That time when we can smile, and bow,
Felicitations wondering how
You stay adept at artful grin
Which shows a lasting joy within?
We know that "perfect" cannot be,
And yet you rise above the sea
Of lamentations which pervade
Our wish for solace. Joy is made
Within our hearts as we do gaze
Upon your speeches. Hear our praise
For all you do, and yes, have done;
For all the battles, vict'ries won;
For shining light with gentle ray.
Oh, may this be most perfect day!
© Paul L. White
Birthday of
Florence Nightingale
May 12, 2021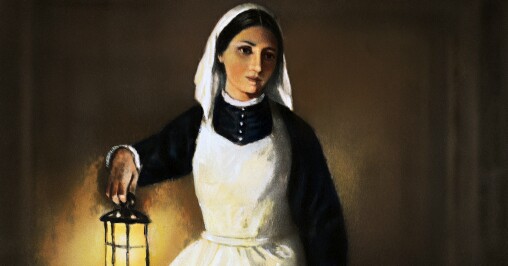 My, how much your heart did bleed
In caring for the ones in need,
Resisting those who'd look askance
At "lesser folk" who could not dance
To tunes of wealth, prosperity....
You gave, instead, serenity
To dying folk, releasing hope
Of gracious, loving Interlope
By Someone higher, fairer still
Than all of hist'ry's bitter swill
To foam from mouths of vicious hate.
You stemmed the flow of reprobate
In healing's work by treating whole
A human's form, including soul.
You'd walk to sick ones in the night
To check their pulse, to calm their fright.
No wonder now that we avow
Sick rudeness from a clinic's bough.
Oh, that your days be full of joy
As we your nature do employ!
© Paul L. White
Mother's Day
May 9, 2021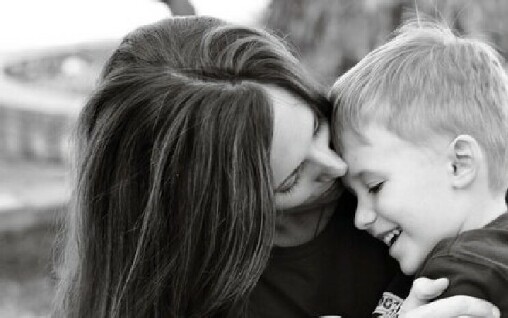 Well, Mom...
Are you dancing with your son today
E'en though we seldom danced at home?
Is his vocal talent on display
For all to hear, where'er they roam?
Does he hold your hand, or pet your sleeve
The way he did when last we saw
Your form before us, no reprieve,
In mounting grief, from loving awe?
Does he tell you of his love for you
When you gave him birthday parakeet?
Does he praise the wondrous things you'd do
When the family's needs you'd dare to meet?
Do you talk of Christmas here below,
When you were loosed from marriage vows,
And the ping pong table he'd bestow
With his wife--more fun than life allows?
Do you ever mention us who still
Remain, awaiting heaven's call?
Please know we'll love you both until
'Tis Glory shining for us all!
© Paul L. White
My Brother's Passing
May 6, 2021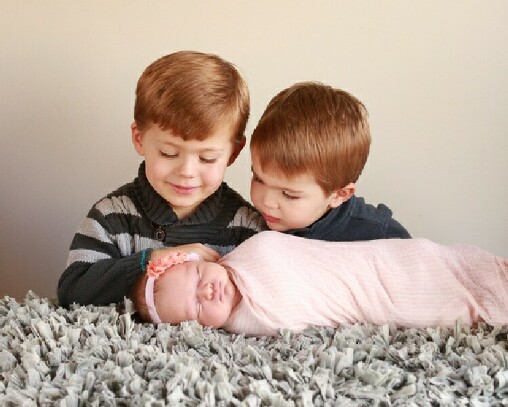 Oh, how oft we'd play for days,
Espec'lly in the summertimes.
We had a "sandbox", 'neath the rays
Of shining sun, in pleasant climes.
It was a "cull out" by a tree,
And we would run each little truck
That we would have, 'tween me and thee,
And seldom did we know our luck
To have an acre, all our own
In which to run and play our games.
To have two parents, love-seeds sown,
Who'd care for us, and call our names.
And now, I hear that you have passed
From this dear life. There'll be no more
Of singing from your tone to last
Throughout our days, whate'er's in store.
Instead our mem'ries call from those,
The pages of our fragile lives.
Instead the thorns from love's great rose
Do prick our souls, where grief derives
Its pain, because a brother shines
With family love, and oh, we miss
Your music notes, and lyric lines.
Please take, from here, a brother's kiss.
© Paul L. White
Birthday of
Randy Travis
May 4, 2021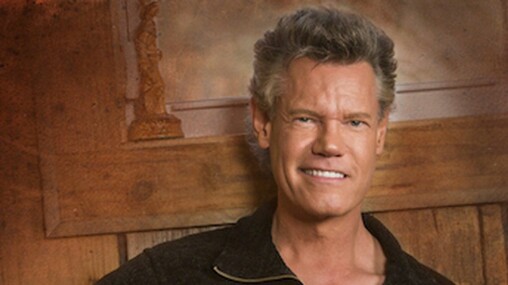 Oh, the way you've tutored me
With just a smile, perhaps a glance.
And oh, the way my heart would be
So lifted up in wont to dance
Whene'er you sang, both here and there...
"There" could be 'most anywhere
At which the cameras caught your gaze,
And left us hearers to amaze
At words, and tone, and wisdom high...
And I have often pondered long,
While moisture gathered in my eye,
The message that you'd give in song.
Oh please, kind Sir, forgive my burst
Of gratitude in this small post.
And thank you, Sir, for every "first"
That you have giv'n as Music's host
Of such good mem'ries in my mind,
Of when so oft you'd be so kind.
A "hero," "friend" is what I hope
Would be my honor, as I lope,
To call you, Sir, 'most every day.
For you are those, with me, alway!
© Paul L. White
Passing of
Johnny Crawford
April 29, 2021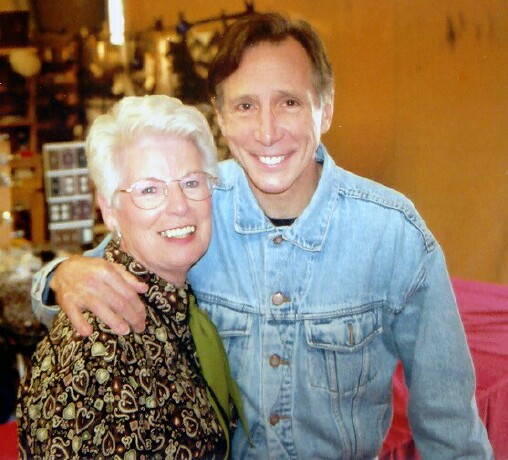 You kept our spirits high, fine Sir,
Whene'er to Westerns we would stir.
You learned from Dad; you grew so strong,
And in last show, you sang a song.
"The Rifleman" was that show's name,
And oh, it brought you smiles and fame
From this small heart. I wished for more
Of what your kindness had in store.
And then, years later, you did show
Our local Opry how you'd grow
That voice into a stellar tune;
And we who heard you thought the moon
Had just appeared upon our stage.
And now, how sad to turn the page
Of History that had you within.
Oh, think it not that 'tis a sin
For me to mourn, as sure I do,
Because like you there are so few!
© Paul L. White
In the photo, with Johnny, is Janet McBride, for whom I am the webmaster. Her Mesquite Opry invited him to sing at our stage show one night, and he shared such an excellent talent and voice!
Anniversary of Barbara
Bush's Passing
April 17, 2021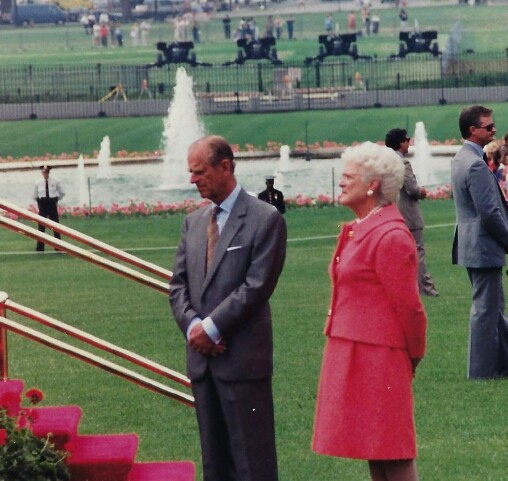 You left us, now, three years ago,
And it still hurts, just so you know.
Your husband, George, is there with you,
And you both see Prince Philip too.
I s'pose y'all are doin' fine,
But please permit me to opine
That we do miss your passions, grace,
And all that faith does interlace.
The word of "noble" stays too small
To e'en begin to say it all...
What we have learned by watching e'er
The way you walked, the way you'd care.
And so, please let me shed a tear
In wish that you were still right here!
© Paul L. White
Passing of Prince Philip
April 9, 2021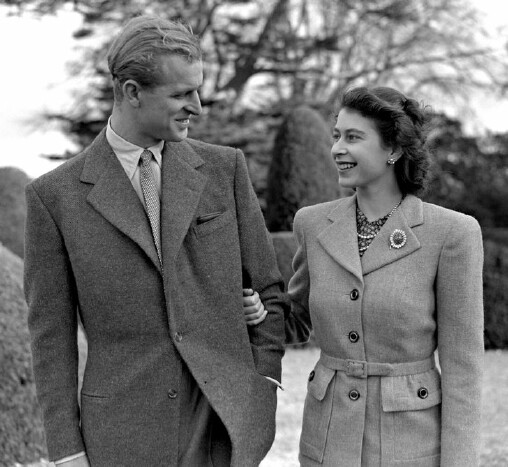 I did not know you well, kind Sir,
O'er there in land so far away.
Your days were secret; you'd prefer
To live majestic life that way.
But oh, dear Prince, I did admire
The loftiness with which you moved.
To think your Queen's supreme desire
Was your embrace, all hate reproved!
I trust some day we'll learn far more
Of what you've said or done in life.
I trust these details, now in store,
Will lift us up from constant strife.
The Queen, so oft with gentle smile,
Is surely left with heavy heart.
May all her days recall your style
Of being one where love does start!
© Paul L. White
Easter
April 4, 2021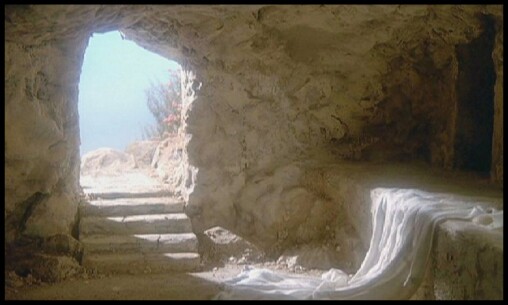 Long ago, from lonely tomb,
There sallied forth, like from a womb,
The effervescent Son of God,
Erasing tearful steps I've trod;
Filling me with joy untold;
Making me, this moment, bold
To here proclaim, for all its worth,
The end result of noble birth!
Oh, how I wept for His great pain!
And how I'm dearth to here explain
The wonder, brightness of it all--
That He should rise, then beckon, call
Us each to join Him, in great song,
Song of Resurrection's throng!
Oh, what privilege to proclaim
This precious, giving Savior's name!
© Paul L. White
Rare Dallas Snow
February 15, 2021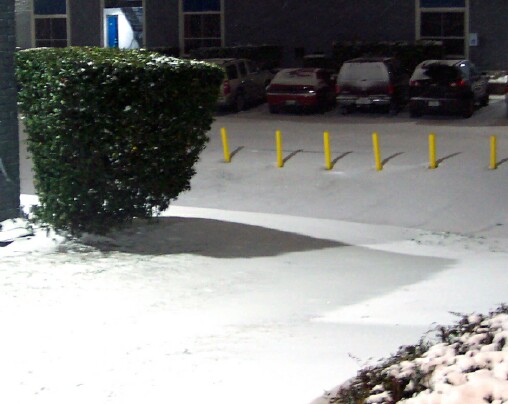 And so the snow begins to form,
And we have cause to feel alarm
As power goes out, both now and then,
While we're left wondering: "when again?"
I must confess to rig'rous prayer
While I was lying, no despair,
In my own bed, no heat nor light,
Just thinking of potential plight
But confident it would work out,
'Cause I knew Someone with more clout
Than all the power that human be...
And thus there lay a faith in me.
For though I prayed with constant words,
The talk kept coming afterwards...
But these were terms of praise and thanks
To One Who circumstance outranks!
© Paul L. White
Valentine's Day for
Single People
February 14, 2021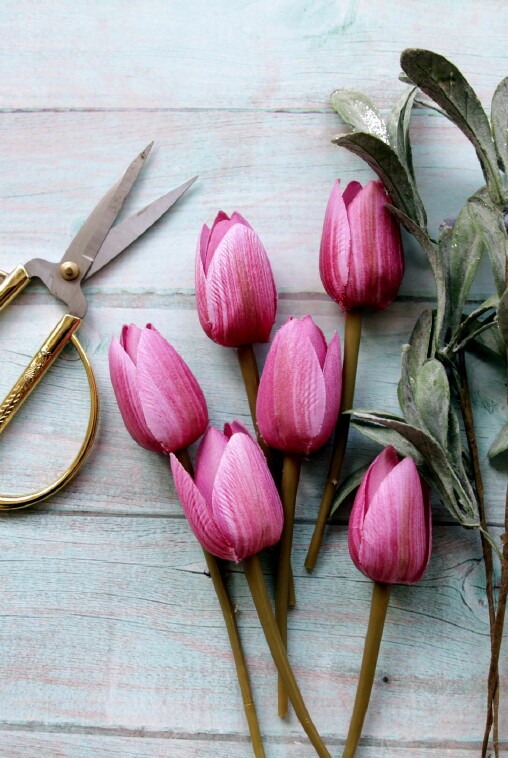 On this, the day when many kiss,
There are a few who, aching, miss
The fellowship of warm embrace
And meeting Loved One face to face.
And so we must adopt a tone
Of empathy for those alone.
But still, it seems that none are there,
For surely there's a friend somewhere
Who may not love in sweet romance,
But still does share a Buddy's dance.
And in that dance, two both can strive
To keep all faith and hope alive
And showcase love, with all its gains,
To where the sense of Worth remains...
Inside one's precious, beating heart.
Oh, let the ways of loving start!
© Paul L. White
Inauguration Day
January 20, 2021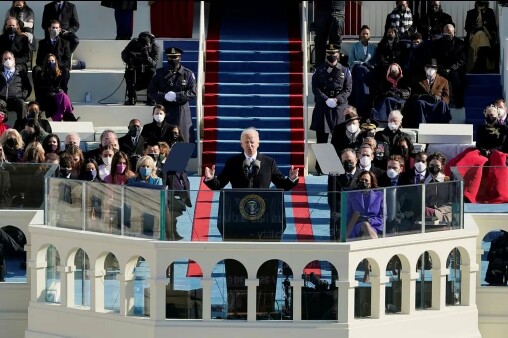 And so, our nation takes a breath,
A deep, and tense, and wavering breath:
'Cause fear we had that hate would spew
A violent, pride-filled, rancor view
That 'tis okay to squelch the core
Of leadership desiring more
Of leeway's opportunity
To spread the poor's celebrity
As being equal to the flush.
And now we hope there is no rush
To dive again into the churn
Of bitter foment, just to burn
All semblance of accomplishment,
Creating, thus, a bitter vent
That coats this land in vast array
Of blood-spilled mayhem 'twould display
To all the world that freedom died.
"Oh, no, this cannot be!" we've cried.
So how do we portend this balm?
Does "unity" create a calm?
I do not know, but this I do:
Entreaty, now, to all of you
That we be patient, and await
The striking newness of our fate.
And that the love they spoke about,
In this Inaugural's low-toned shout,
Be ours to cherish, have, and hold,
E'en when the terms mean courage bold!
© Paul L. White
New Year's Day
January 1, 2021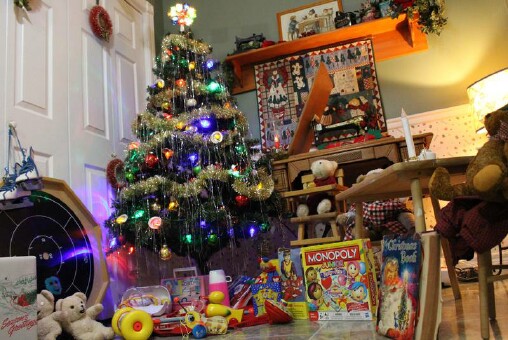 My, look! It's time for gathering
And tune of Auld Lang Syne to sing!
The folk that we do love so dear
Embrace their wish for "better year."
But I do pause, and soft reflect
On thoughts a bit more circumspect
Regarding dreams and plans that see
A better show of Life to be.
I gaze, instead, at every Friend,
Whose Love I cherish without end.
"Yes, *that's* the fervent Hope," I claim,
"The Love and Strength inside each name!"
For we do travel on new road,
Each pal of mine, in our abode.
And no one knows just what will be
The deed that claims our reverie.
But oh, with so much courage, trust
Each friend and I will fend the thrust
In every step that forms our way.
And we will walk without dismay
Because we've traveled for so long
And ever grappled Vict'ry's song.
And thus, my Friends, I am so blessed
To join with you in Triumph's rest!
© Paul L. White