Page 4A - The Mesquite News - Thursday, March 5, 1992
PERSPECTIVE
Mesquite Opry flourishes in Heritage Square
By PAUL L. WHITE
Well into the first half of the show, Janet finally presented this new fellow as Andrew Nugent. Out came someone with reddish brown hair who seemed tall enough and good looking enough to he worthy of public attention, but, surprisingly, took his microphone in a somewhat embarrassed fashion. When he sang, however, an audible gasp came from the entire audience.

One could have sworn it was Randy Travis singing on that stage, with a rendition of his popular hit, 1982. The voice, the gestures and the facial expressions all reminded you of Mr. Travis.

At the Mesquite Opry, audience members sometimes walk to the platform and leave dollar or more tips for their favorite performers. One after another of the young ladies in attendance rose from their seats, sometimes singly and sometimes in pairs, walked to the front, and left their tip. Some of the young ladies were many years young, but still they walked forward with their money, and their smiles.

Even though he admits having humble beginnings from around the Metroplex. and coming from a large family (17 in all), and working with that family in construction sometimes from 5a.m. to 9p.m. or dark, one still wonders why Andrew would be so surprised at the audience's response. His talent is overwhelming, but you wouldn't know it to watch him after his singing was finished.

He grinned at the applause, and laughed embarrassingly as he picked up his money. He shook hands with anyone who offered. He even waited until long after the Opry had ended to walk back on stage and personally thank Janet McBride, who was busy auditioning singers for future concerts.

PERHAPS THE EXPLANATION

for that kind of person appearing so often at the Mesquite Opry is Janet herself. To look at her list of accomplishments, one would never know that she started out so modestly. In November, she won National Yodeling Championship at the Western Music Association in Tucson, Arizona. She performs with Boxcar Willie when she visits Branson, Mo. She sang frequently with Art Greenhaw and Jamie Shipman (Mesquite Opry regulars) in the newly christened Rodeo Cowboy Band at the nationally televised Mesquite Championship Rodeo. She is a stellar artist with Cattle and Binge records. But all of this began somewhere.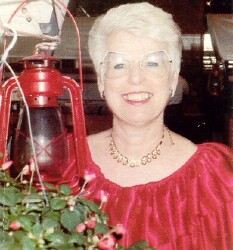 Most of her childhood was spent in Southern California, but, for a precious few years, she lived as a girl in Maine, deep in the Wilderness, and with only her family and the local wildlife for close friendship.
"We were out in the sticks," is the way she put it in a recent phone interview. "We were 2 miles from electricity and 7 miles from any big town." Perhaps it was there, attending a country school where students shared one teacher for grades 1 though 8, that Janet began her love of the simple life. Perhaps it was walking seven-tenths of a mile to the bus stop, and then riding a panel truck to school that showed her how happy one could be without the usual "git-n-go" of life.
"I was free!" she claims. "During the springtime and summer I would go into the woods and see how many different flowers I could find. Lady Slippers were my favorite. I'd play Kick the Can and Hide and Seek with the kids who lived far down the road. I was never hungry, and could walk, fish for trout or pick blueberries and raspberries growing in the nearby woods."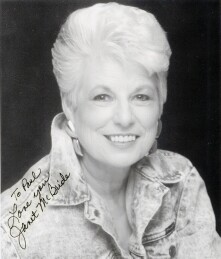 BUT, PEHAPS ONE HAS to visit Southern California again where Janet and her parents returned after the cold winters in Maine to learn of the reason for her present simplicity. Though both her mother and her father worked as janitors for a local theater at night, all they could afford was an 18 foot trailer for a home in a crowded trailer lot to raise their remaining three children.
"We were 'those kids,'" Janet recalls. "We were somewhere down below, never quite with the rest of the people. But we didn't know we were poor or inferior. Man, we were wild, and by that I mean we played until there was no sun. If I found a ripe apricot or avocado on any of the trees around home, you can bet I'd grab it! And sing? Mama always had us kids singin' somewhere, at a church or a radio station, somewhere. Once in awhile I even got to go to the theater while they were cleanin' and no one was around and yodel as loud as I wanted to. The echo was fantastic!"
Maybe it's the memory of that joy in spite of poverty that causes Janet to stress personal character in her performers, rather than a showiness that is strong on presence and weak on substance. "If someone has an attitude during rehearsal, I gently let them know none of us are prima donnas around here," she suggests.
ONE PRIME EXAMPLE of such a non-prima-donna prodigy at the Mesquite Opry is Eric Phillips. With smooth, handsome features and wavy dark hair, he is what some in the business call "extremely marketable." He is a regular at this Opry, singing every other week. Girls wait expectantly for his appearance, and scream occasionally, but none of this affects Eric.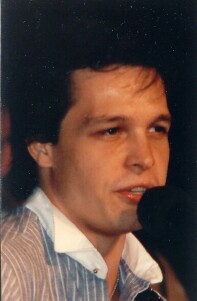 "Fame and money are not my reason for doing this," he suggests during our interview. "Singing is my whole life. I've been put on this earth to sing for people and make them feel good and put a smile on their face. I get satisfaction out of being understood, and in bringing someone happiness when I sing a song. Music is universal - it bridges a lot of gaps."
Almost every song that Eric sings reflects his love of family and goodness. Keep it Between the Lines, made popular by Ricky Van Shelton, is frequently in his repertoire. It tells the story of a dad teaching and learning from his son. For the Christmas season, Eric sang C-H-R-I-S-T-M-A-S, a reminder that one of the places he sang most as a child was church. Never do you hear of his recent award-winning accomplishment that allowed him to open for Reba Mclntire before a crowd of 20,000.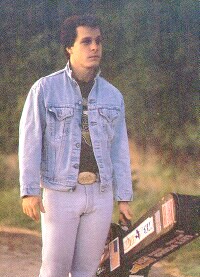 "I've been singing all my life," he informs. "In junior high, I joined the school choir and got to do some solos. I knew then that I liked being on my own. I also sang in my high school choir, and then in my senior year tried out for the Texas All State Choir and made it. That was quite a privilege."
Eric repeatedly claimed to have been led to country music. Again and again, in our interview, I prompted him to explain what he meant by that, and all he would say was, "I just knew it was what I was supposed to do."
Finally, after joking with him about possibly hearing some "voice" concerning this, he admitted: "Cowboys was having a weekly talent contest at about the time I graduated from high school. I sang a couple of songs there, and didn't win, but a girl heard me who sang at the Garland 'Big G Jamboree.' She invited me to sing there, and I did, and that's where the country music thing all began. After that, I started visiting the local opries."
SUCH RETICENCE ABOUT past accomplishments not only comes from Eric, who represents a future contribution of the Mesquite Opry to the national country music scene, but also from Art Greenhaw, who sells many Opry performers their on-stage instruments from his store, McWhorter-Greenhaw, and who is director of music at the Opry.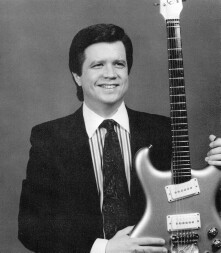 Art's family has been a leading force in the Mesquite business community for three generations. He orchestrates the recording and publishing of recordings for Mesquite Opry regulars. He has formed a close musical association with such national greats as James Blackwood, Merle Travis and Barbara Fairchild.
With his own music, Art does the song writing, arranging, performing, producing, publishing and album manufacturing. In addition, he has five years training in, and a lifetime in the performing and teaching of, classical music. When he is directing country music on stage at the Mesquite Opry, there is always a candelabra on the piano to remind him of his classical heritage. There is always a cornet close at hand, warmed up and ready to be played in judicious segments throughout the show.
THERE IS SO MUCH more that could be told about Art, his political services, his family tradition in business and service of community, and more. There is so much more that can be told of Janet, her history in country music, and the special love she feels for her husband, John.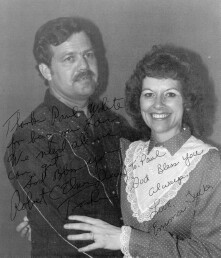 And dare we not mention Emma Tucker, featured vocalist each week at the Opry with her sweet voice that sounds like a combination of Loretta Lynn and Lorrie Morgan? Or her husband, Robert, with his handsome brown hair and penchant for giving a down-home country flavor to all of his songs, regardless of the tempo? Or of the fact that Emma and Robert make, together, a weekly comedy team of award-winning caliber? Could we leave out their characters Geraldine and Elmer Dean, who provide the glue and spark that piece all of the acts together and give the show its spice?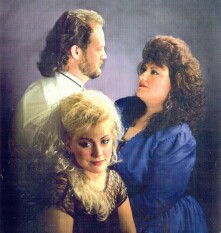 And what about Country Flair, the mom, daughter and bass guitar musician combination with such a powerful voice in gospel and sentimental country music, a voice so strong it barely needs electronic enhancement? Or The Shipmans, an award-winning gospel and family music singing group, with Jamie Shipman as their lead, whose voices sound so sweet in unison, and who individually spring up throughout the evening to accompany a vocalist or join in the comedy?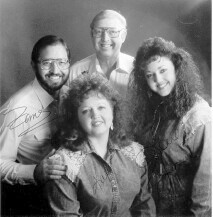 All of these people provide stories in themselves, as do each of the members of the band, Junior Knight, Paul Polish, Jerl Welch, and the aforementioned bass player, Thomas Miller. Each one can sing, each has a strong talent, and each has a colorful part in the country music industry.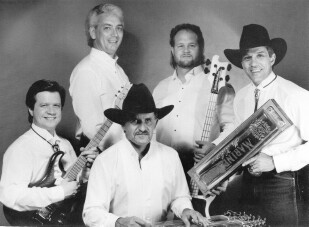 As does John Ingram, husband of Janet McBride Ingram, who not only coordinates lighting and sound, and brings his sense of humor to the rehearsals to keep them light and effective, but can be seen on stage occasionally using his deep bass voice. And Mark McBride, proud son and often featured vocalist, who now travels throughout this and neighboring states with his ability.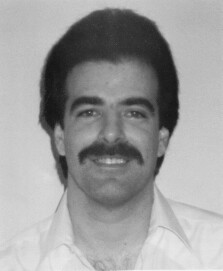 So much talent can only lead to a dream. The Mesquite Opry building, and McWhorter-Greenhaw, are located on what is now known as Heritage Square. Once that square was acclaimed for its thriving foot traffic and interesting stores draped in a small town Texas tumbleweed fashion. Outdoor concerts during the day by local country music artists were a regularity on the large platform on the Square's center throughout the 1930s and 1940s.
Large shopping malls drew some of the foot traffic away. But, in 1981, the Mesquite Opry arrived. Its audiences have grown steadily and are now enjoying their highest level ever.
Charro's has just moved in with its Tex Mex menu and its dignity, color and one-of-a-kind sauce. Charro's means Cowboys in Spanish; cowboys perhaps of a different flavor. Art Greenhaw looks at its arrival as good for the square and good for his dream.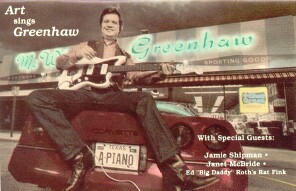 When asking him about that dream, I gained a most interesting response. "How about museums, or gift shops for country music lovers? Maybe some antique and craft stores lined in a row. Or a Country Music Downtown Square that combines a 100-plus-year colorful history with a Texas Country and Texas Gospel Hall of Fame. Maybe even a resurrection of once-famous historic sites, like Mesquite's grand old Railroad Depot."
The dreams go on, when talking to Art and some of the others related to the Mesquite Opry. But, the fact remains that in a day when business news in general is rather gloomy, this Opry is flourishing, and daring to imagine bigger things.
Paul L. White is a local free-lance writer.