Rising Star Award!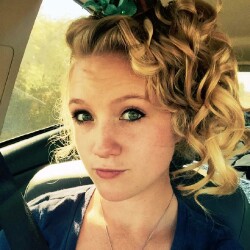 On January 20, 2016, Mikki Daniel posted an announcement regarding her win of the Cowtown Society of Western Music's Rising Star of the Year Award for 2016! Below is the photo she posted of the announcement (you can see larger versions of both pictures in this section by clicking on them).

Here is what Mikki wrote as she posted the snapshot of this announcement:
I am so honored to be considered a CSWM Rising Star of the year by the Cowtown Society of Western Music!
I can't wait to attend the Swing Fest on the 7th of May--a day of continuous celebration of Western swing and traditional music! Woohoo!
To accompany her Facebook profile picture submitted in January of this year (2016), Mikki composed this:
I was reading my Bible this morning, and I ran across this verse for the um-teenth time. Only this time it really struck a chord within my soul.
"Let no man despise [make fun of] thy youth, but instead be an example of Christ to them: in conversation, in charity, in spirit, in faith, in purity and in kindness."
--1st Timothy 4:12
I pray that the Lord helps me to always be "an example of the hope that is within me"! May the Lord bless your day today!
Congratulations, Mikki, and thank you for your sweet testimony!
Cowboy Hall of Fame and
Museum with
Katharine Ross!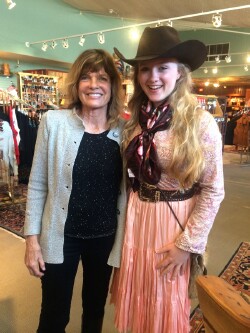 Please click to see a larger version.
On May 23, 2014, Janet sent this photo of our Mikki with famed actress Katharine Ross at the Cowboy Hall of Fame and Museum in Oklahoma City.
Said Janet: BUCKAROO MENTEE MIKKI DANIEL IS HAVING A GREAT YEAR in 2014! Well, I guess so!
Hank Williams Memorial Concert
In Grand Prairie, Texas!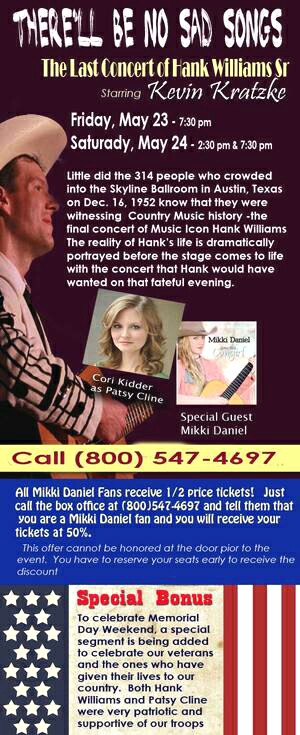 On May 22, 2014 Mikki wrote the following:
Howdy, Friends!
Two more rehearsals until my debut theater performance at Uptown Theater in Grand Prairie, Texas! The musical "There Will Be No Sad Songs" is about Hank Williams and I will be featured for 5 songs, Hailey will be featured for 1 song, she and I will both be playing along with the band throughout the play.
If you want to come, you can get DISCOUNT TICKETS if you call ahead and tell them you are a Mikki Daniel Fan! Adults tickets will be 50% off and Student Tickets will be $10 for all Mikki Daniel fans but only if you reserve ahead! There are no discounts at the door.
Phone Number: 800-547-4697
Uptown Theater, 120 E. Main St.,
Grand Prairie, TX
Website: www.texasfamilymusicals.com
Performances are:
Friday, May 23 at 7:30
Saturday, May 24 at 2:30
Saturday, May 24 at 7:30
I will also be performing with Hailey on Saturday morning at the McKinney Farmers Market in McKinney, TX from 9-11, sponsored by ORISONS Boutique on the McKinney Square.
Hope I'll see you at one of these performances! :)
Blessings,
Mikki
Though the concert date has passed at the time of our publication, it is such an honor to see this yodeling champion do so well and to have her share with us her news!
Mikki Appears in Janet's Video
"A Cowgirl's Dream"
Featuring Patsy Montana!
Mikki appeared in numerous photos in Janet's video "A Cowgirl's Dream," produced by Mary Neal Schutz. Every picture is gorgeous, and these are only samples (which will produce larger versions by clicking them).
After Mikki's appearances, during which Janet sings, the video features photos and film of Patsy Montana, during some of which Patsy sings.
You can view this video in its entirety by clicking here. You'll truly enjoy what Mikki brings to the presentation with her rustic, western modeling!
2012 Western Music
Association Awards!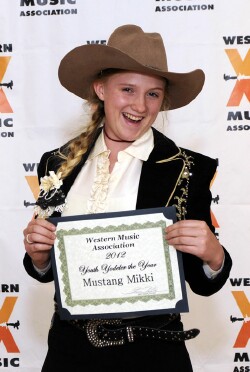 Please click to see a larger version.
On November 30th, 2012, photographer Jack Hummel sent Janet several photos from the 2012 Western Music Awards, of which Mikki won three. Above she is pictured with just one. Then known as "Mustang Mikki," Miss Daniel's awards are listed below:
MARILYN TUTTLE "Best of the Best" HARMONY AWARD
•Mustang Mikki & Leah Sawyer
YOUTH YODELING CHAMPION of THE YEAR
•Mustang Mikki
JANET McBRIDE "Best of the Best" YODELING AWARD
•Mustang Mikki
Thank so much, Mr. Hummel for the photos, and congratulations Mikki for winning these prestigious awards so early in your career!
Mikki's Websites and
Comments on our Janet!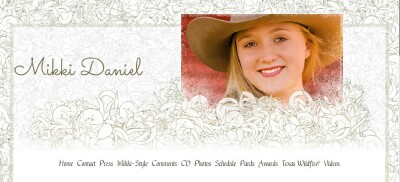 You can visit Mikki's excellent website by clicking either the picture above or the first link listed below. There you will find wonderful pictures, news items, award listings, CD info, and more.
Mikki wrote the following about Janet in her "First-Quarter" 2014 Newsletter on April 26, 2014:
Sunday [February 16, 2014], it was time for the monthly Cowtown Opry Buckaroos. It was good to see Janet McBride and all the kids again…
When we're gone traveling, I miss getting to see and teach the kids. That day, everyone performed the song they were preparing for Cowtown Opry's fundraiser in March.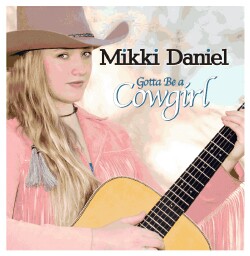 Please click to see a larger version.
www.mustangmikki.com
www.facebook.com/GottaBeACowgirl
-o-