Near the dawn of the Great Depression, a flour mill sponsored a new band in Fort Worth, Texas that soon charted a new course for musical styles. They quickly arose as one of the most popular groups in radio's history.
W. Lee "Pappy" O'Daniel formed and led the Light Crust Doughboys, himself later changing professions to become one of the most unique Governors in Texas history. Original members Bob Wills and Milton Brown both left to create their own legendary western swing bands; later members ranged from Hank Thompson to Slim Whitman.
Despite frequent changes in the entertainment industry, however, the Light Crust Doughboys forged ahead, always blazing new trails but never forgetting their roots. Now, decades later, the band excites new generations of fans as they continue to perform and record their unique brand of music.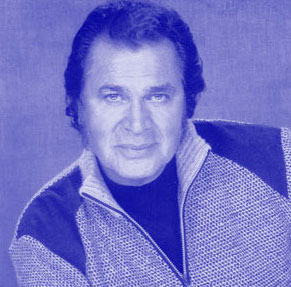 Art teamed up with Engelbert Humperdinck to create his 2004 Grammy nominated album (Category 54).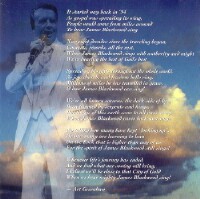 Art wrote a beautiful poem about James Blackwood, and included it with the cover on his 2003 Grammy winning CD, We Called Him Mr. Gospel Music. &nbspClick the above photo for a larger pic.
We have more information on that Grammy here.