Here, again, are the new Doughboys and one Doughgirl.
We used a different format for the album - directly from Photoshop. Enjoy!

We had a nifty seat high above the stage from which to snap these.
We will comment on the pictures shortly.

We decided to give you a tour of the Pocket Sandwich Theatre this time around. Enjoy!
File names help identify the photo subjects.

A Cowboy Harvest Hoe-Down
We will create comments for these photos shortly.

These are from the concert dated May 2, 2005.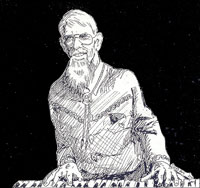 These photos and scans are from the Pocket Sandwich Theatre, February, 2005 - A Tribute to Bill Simmons.

This album showcases photos of and related to the Doughboys in various concerts and other venues.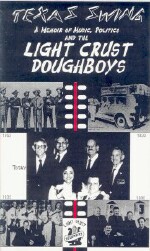 These are snapshots taken from the video A Memoir of Music, Politics and the LIGHT CRUST DOUGHBOYS, the original cover of which is pictured immediately above.