September 11,
2017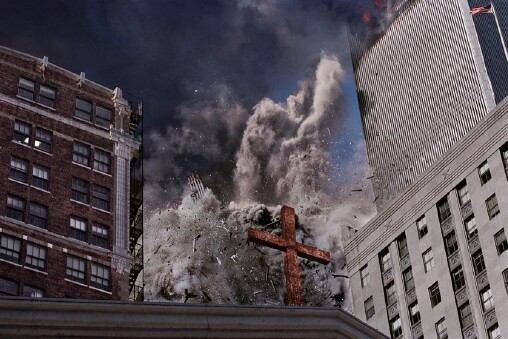 Photo Credit: Time Lightbox here.
Sometimes I think: "I should move on,"
But then remember folk who've gone
Because one day, those years ago,
An enemy did fierce bestow
A grief so far beyond the norm
That none compare, not even storm,
In loss of life and nation's pride.
How do I dare do less than stride
With measured steps, let Grief full well
Control my soul, for those who fell?
And though I knew not one of them,
A pal of mine had Diadem
Of friends she'd known so many years,
And just like that the sudden tears
Did fall with Rage, and huge contempt
For those who troll with thoughts unkempt,
Not seeing that they cannot kill
A love for Freedom, burning still!
© Paul L. White, 2017
September 11,
2015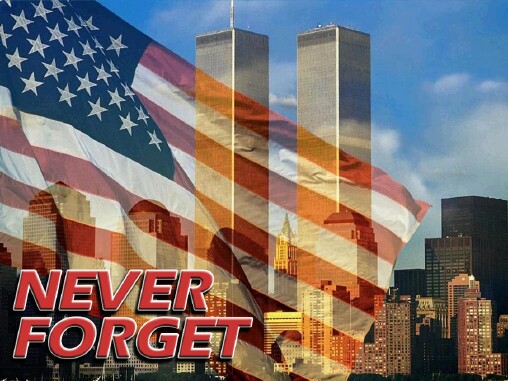 Never have I ever felt
The Grief that horror brings
The way I do year after year
When 9-11 memory clings--
Tearing patriot feelings down
To desecration's low;
Resolving not to ever lose
A pride in Freedom's ever flow!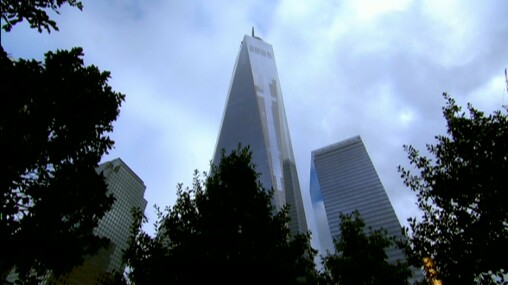 -o-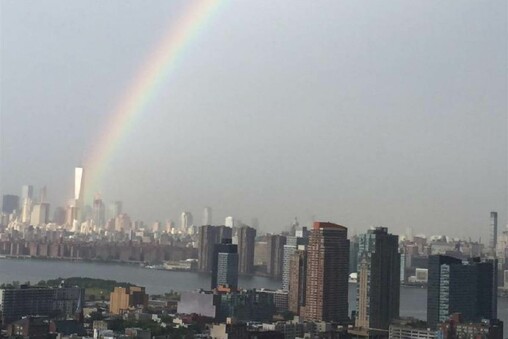 Rainbow photo credit: Ben Sturner,
dated September 10, 2015.
August 16,
2015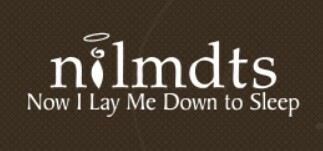 Tiffany Jones Alexander is a professional photographer, and Facebook friend, who volunteers for the "Now I Lay Me Down to Sleep" organization, creating memories for grieving parents who have just lost a child in infancy. Here are her words posted on this date about that experience:
I need to say this...
When I post about having a NILMDTS session, I don't post to pin a rose on myself or gloat or even expect the sweet messages I get (and i do thank you all for those and the prayers) to feel good about what I do.
I post because I feel that God has given me a job or an agenda, a mission, and in that job it enables me to do several things and send several messages at once.
1) It allows me to show just how precious life is and how quickly it can be taken away, and how often it happens 2) It allows me to show and tell you that your Faith will be the ONLY thing to get you through on some days. 3) It makes you see things in a completely different perspective.
Some days when you're complaining that you didn't get any sleep because your baby was up all night crying, or you toddler toothpaste painted your entire brand new living room set and outlined it with a black sharpie because you left them long enough to just go to the bathroom, and all you want is 10 minutes to yourself, or your preteen or teen has an attitude like no other and you just can't wait till they outgrow it or grow up....
When you feel this way, think back for a just a few minutes, how much these families would love those sleepless nights, the hours alone they have wishing for 10 more minutes with their baby as we wish for 10 minutes alone without, and that they won't witness those teenage attitudes... You will change your perspective. I'm guilty of all of this myself, and I snap out of it real quick when I think about it.
He gives me the strength to do this job, and say HE, because I know for a FACT I couldn't do it alone or without my faith in God to carry me through these sessions and focus's my camera because good Lord I can't see through the tears in my own eyes, and if me posting about these sessions can help one person's healing process, or walk closer with God, even go searching for answers and along the way FIND God, or think for a few minutes instead of yell or getting upset at your toddler you fall down on your knees and praise God you have a healthy toddler to do those crazy annoying little things. Then I've done my job.
I was just thinking this morning yes, I love my job with every bit of my heart and I truly pour my soul into every session I do, My job is fun MOST of the time, and I truly have a pit in the bottom of my stomach when I get the calls for NILMDTS, and no matter how rough of a day I have had, how bad I feel, I will go no matter what because I know for a fact that the family I am about to meet is going through a nightmare that they can't wake up from, and if I can spare them the least little of pain and give them something that will help and or heal them in some way, or may it just be having a complete stranger show some compassion and love to them, then my job is done, again, and I can go to bed at night with a feeling of completeness (not sure thats a word but it is now). Yes I still have a heavy heart because I don't have the answers to the why, all I know is God is good, God has a plan, and God will walk us through this.
I do thank everyone for their support, and prayers for what I do... But first and foremost pray for these families, and their healing, and for their understanding. Hope everyone has a great day. Be thankful, and live life to the fullest.
Below is a picture of Tiffany with her husband Shane, recently retired from full-time service with the U. S. Coastguard. We thank him for his service. It is with great gratitude that we report Tiffany's agreement to let us publish her words. You can go to the NILMDTS website by clicking here.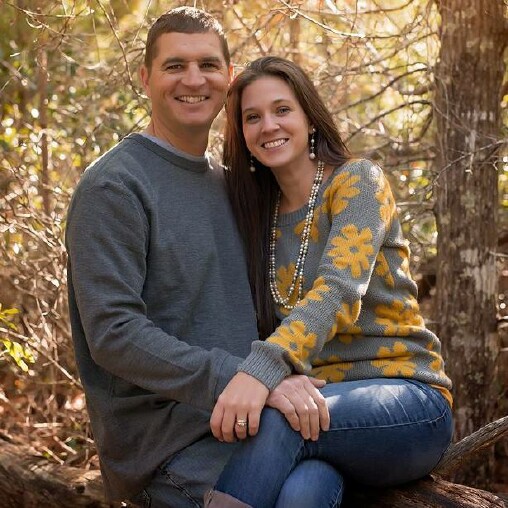 August 16,
2015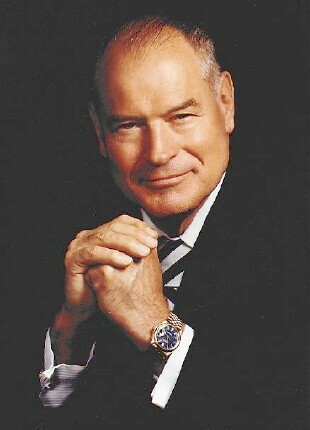 On this date in 2009, Colonel R.B. Thieme left us for his heavenly home. His life and ministry so profoundly moved, and influenced, this webmaster that I wrote the following poem this year in his memory.
The days, they flew,
And yet it's true
That I still feel such woe.
I can't release
Or find a Peace
From Pain to see you go.
You gave your life
Through bitter strife
To make sure we were fed;
And though you're gone,
We travel on
Through Pathways where you've led.
Miss you Colonel, a Lot!
July 4,
2015
As this, our nation, strikes a pose
Of Gratitude for all of those
Who fought and died for Liberty
Within these shores of sea to sea...
So do I pause to breathe a prayer
For joyful safety everywhere
That we'll own mem'ries with a smile,
Be grateful for them all the while.
And may our friends across the seas,
Or to the north or south, with ease
Bestir their own enjoyment's gain,
Be free from bout or sorrow's pain!
Copyright 2015, Paul L. White
June 15,
2015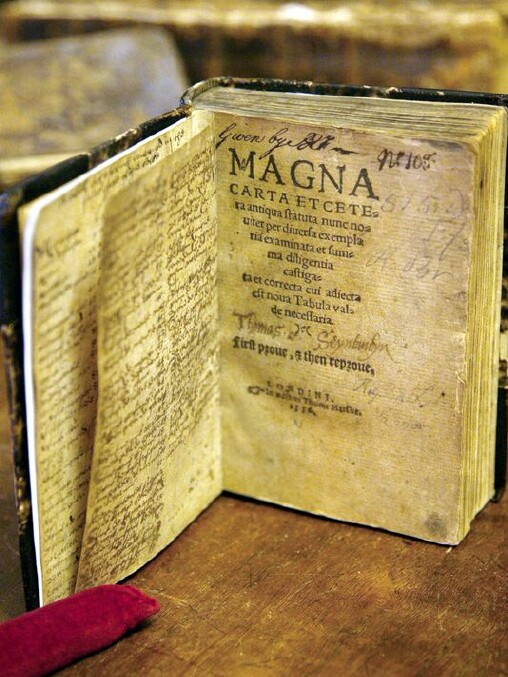 This date marks the 800th anniversary of the Magna Carta! For the Wikipedia article on that precious document, you can click here, and for the ConText copy of it here.
June 14,
2015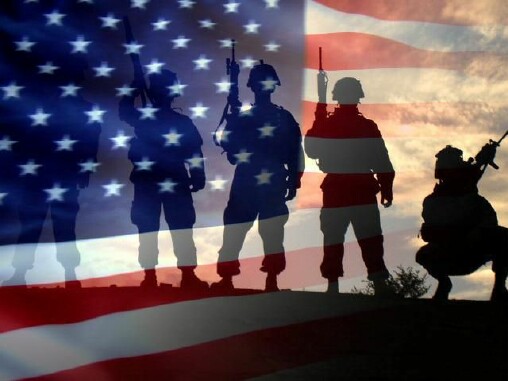 Flag Day! In honor of the adoption by the United States of its flag on June 14, 1977. To learn more about the American flag, please visit this link (to Wikipedia). God bless America!
June 6,
2015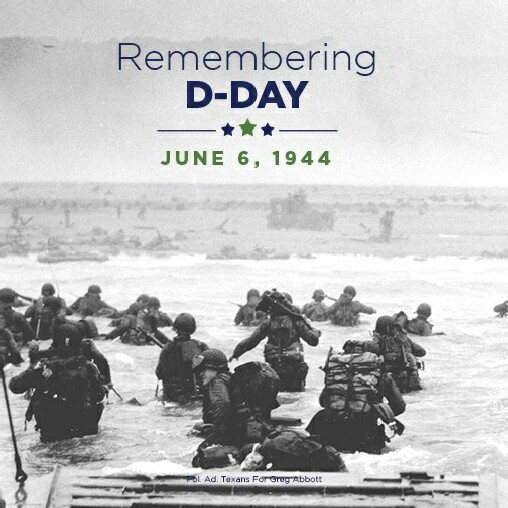 From Texas Governor Greg Abbot: Today is the 71st anniversary of D-Day. Let us always remember the brave soldiers who stormed the beaches in Normandy to liberate the world from an unthinkable evil. Amen!
September 11,
2014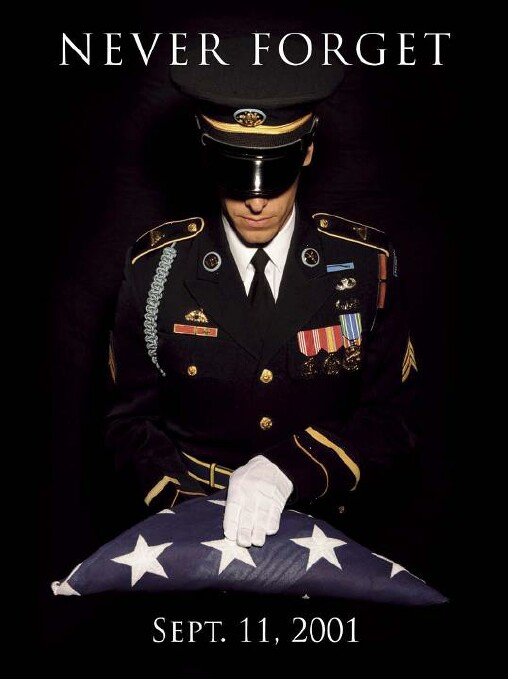 You would think, yes, one would think
That as the years go by
'Membering, remembering
Would leave the eyes more dry.
But I confess, with all my heart,
The hurt remains the same.
And I withdraw, yet once again,
A patriot's love to claim!

Copyright 2014, Paul L. White
Here is a link to the Budweiser commercial only aired once: We Will Never Forget.
Fourth of July
2014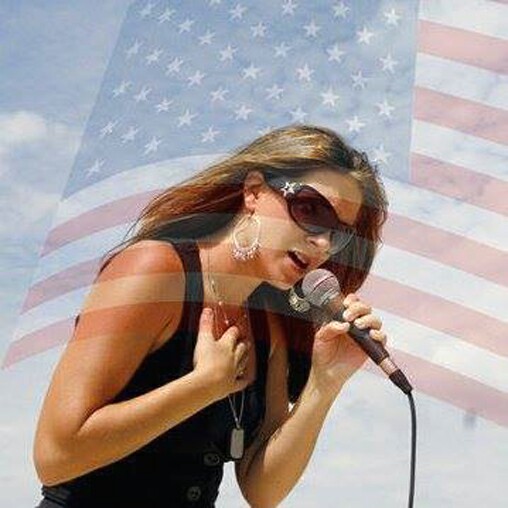 Photo subject: Tiffany Jones Alexander, wife of a Coast Guard officer ... and hero for her dedication to Faith and Patriotism. Photo credit: Unknown.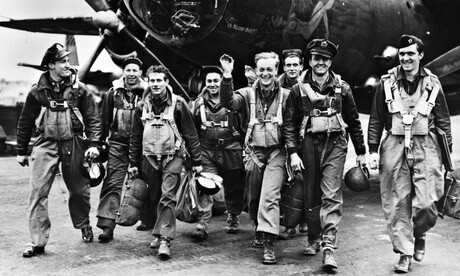 You can go to just one of the many articles regarding this 70th Anniversary of D-Day in 2014 by clicking the photo above. My own father and all of his brothers fought in the Battle of the Bulge. One uncle became so severely wounded he was in the hospital for fifteen months, and suffered back pain the rest of his life.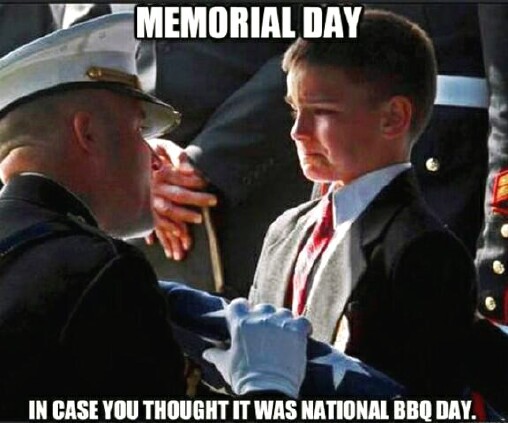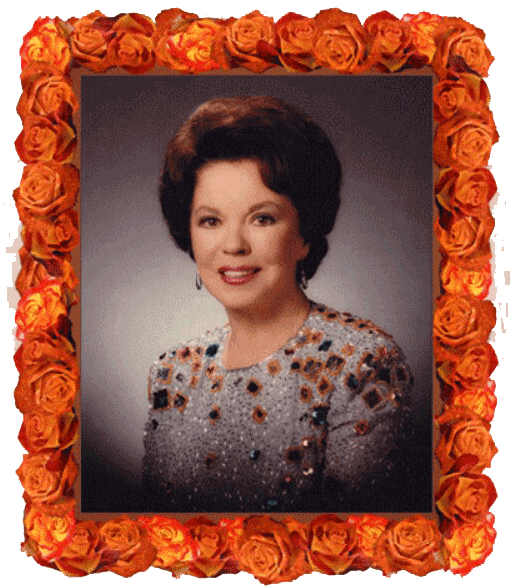 You danced with song
And stole this heart.
It seems so wrong
That you'd depart

And leave us here
To miss your days
(You'd banish tear
With blissful rays).

You served this land
In tapestry
Of Joys in hand
T'ward Liberty.

Oh, Shirley Temple,
Please surmise
That none can rumple
Lasting Prize

That you present
To all mankind:
The "Heaven Sent"
You left behind!

Poem © 2014,
Paul L. White

You can visit Miss Temple's website here.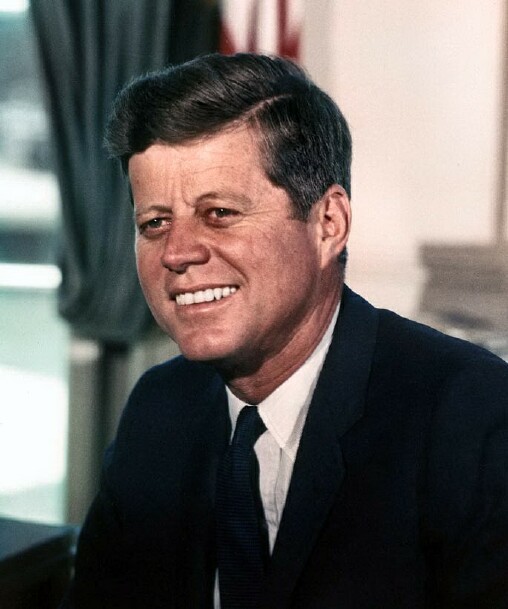 Oh, there was once a day
When innocence did sway
Within our hearts and minds
Where Patriotism binds.

"My Country, 'Tis of Thee--"
We sang that Melody
Until we heard the shot
That ended Camelot.

Then blasts rang out twice more
At Brother, Preacher. War
Within our Nation sparked.
A caution disembarked

And took our Joy away.
Then innocence did sway,
Replaced by somber tone--
Frustration's edge to hone.

And still we deeply grieve,
For there is no reprieve.
When Heroes slaughtered be,
How can we Freedom see?

Poem © 2013, Paul L. White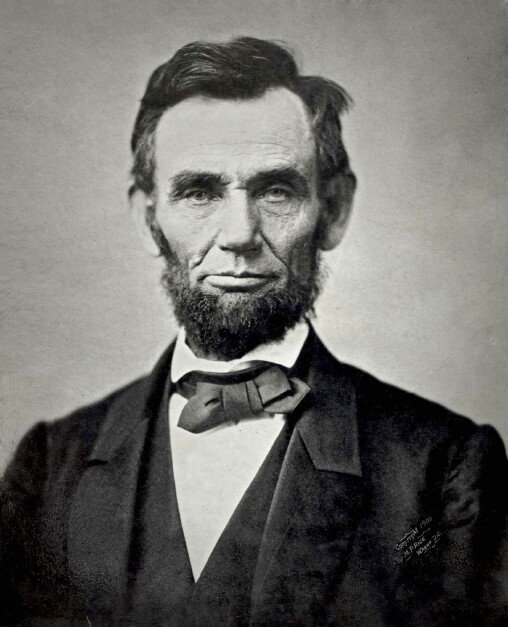 Four score and seven years ago our fathers brought forth on this continent, a new nation, conceived in Liberty, and dedicated to the proposition that all men are created equal.
Now we are engaged in a great civil war, testing whether that nation, or any nation so conceived and so dedicated, can long endure. We are met on a great battle-field of that war. We have come to dedicate a portion of that field, as a final resting place for those who here gave their lives that that nation might live. It is altogether fitting and proper that we should do this.
But, in a larger sense, we can not dedicate -- we can not consecrate -- we can not hallow -- this ground. The brave men, living and dead, who struggled here, have consecrated it, far above our poor power to add or detract. The world will little note, nor long remember what we say here, but it can never forget what they did here. It is for us the living, rather, to be dedicated here to the unfinished work which they who fought here have thus far so nobly advanced. It is rather for us to be here dedicated to the great task remaining before us -- that from these honored dead we take increased devotion to that cause for which they gave the last full measure of devotion -- that we here highly resolve that these dead shall not have died in vain -- that this nation, under God, shall have a new birth of freedom -- and that government of the people, by the people, for the people, shall not perish from the earth.
Abraham Lincoln
November 19, 1863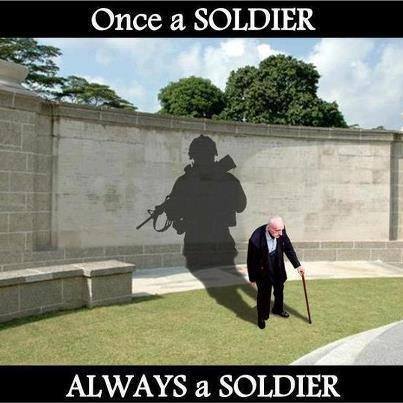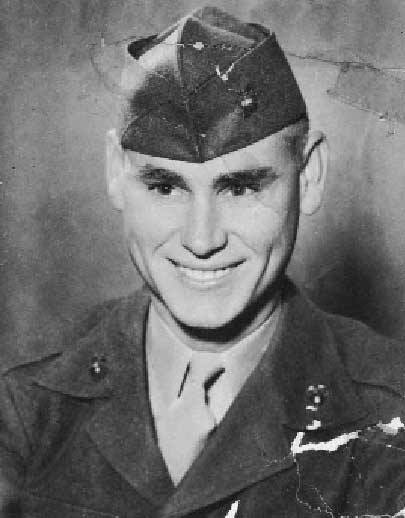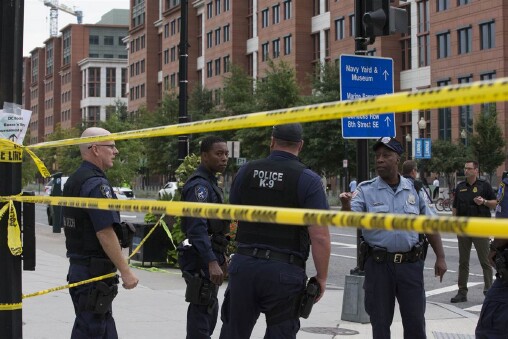 TO DC:

How often grieve the heart,
Those sobering means of men
Which Dash the hope
Of Better Scope
Within the bounds of ken.

And so again we start
That tiresome wail of Grief;
While asking "how?"
And Begging now
For Sanctified's Relief!

© Paul L. White, 2013
To see more pictures from MSNBC, please click here.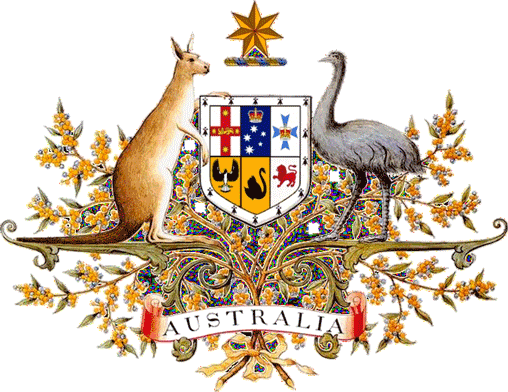 This webmaster has a friend who lives in Australia, and who stunned him with her love and affection for the U.S. as we sorrow over what happened those twelve years ago. She granted me permission to use her words:
Can you believe it has been 12 years!
The day that the world stood still.
That morning I was woken early by my husband ringing me to tell me to turn on the TV. We had only been married 6 months at the time. Newlyweds.
There would have been other newlyweds who would never see each other or their families again.
I remember going to work feeling completely numb, and considering we couldn't concentrate on work my boss sent us all home early. The world literally was numb and in shock for days.
12 years on and terrorism still occurs, but on not such a grand scale as this day in history.
I thought of my few American friends that day and thankfully none of my friends were directly affected. Here in Australia we held prayer vigils and we all thought of America.
Even now Facebook is covered in tributes to that day.
I was going to say more but thought better of it; I know you struggle with days like this.
You and America are in my thoughts, Paul.
Take care and stay well and remember to thank the good ol Lord or Whoever for every day you get to wake up in the morning or afternoon and breathe.
When I registered my surprise at such warm feelings by her country for this U.S. tragedy, my friend was off-handed:
Oh, Paul, it is a well known fact that thanks to our political persons we are rather connected. Your presidents and our prime ministers have always been friends, well sort of.
Here is a poem posted on 9-11-2013 by the webmaster to his writing group:
Oh, may the day be undisturbed
In all our world's so-great affairs.
And be our hearts, though sad, preserved
From that which peaceful calmness tears.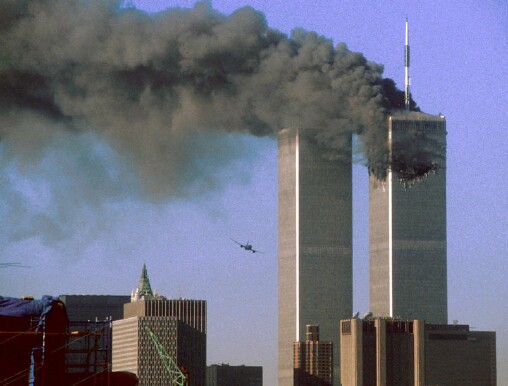 HeroesWest.com continues to mourn the loss we, as a nation, experienced September 11, 2001. May we be ever vigilant. You can see this and more photos like it by clicking here.




Lisa was there on 9-11, and you can read her story on her page. Though she is smiling in the photo above, she isn't smiling now, as her words will portray.

Thank you, Lisa, for all you've done for this country by making your story available.
To those who Gave...
Our thanks.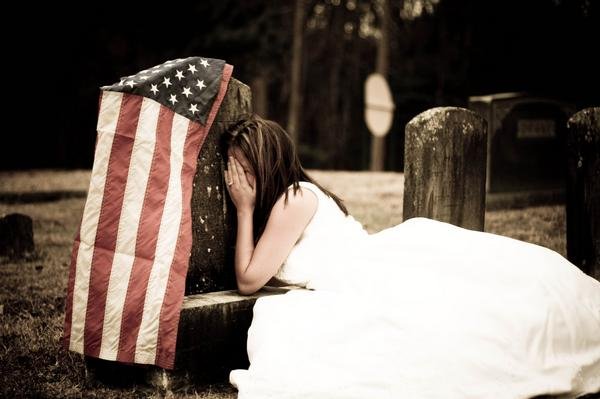 Photo credit: Timeless Memories Photography by Kristen. Photo subject: Tiffany Jones Alexander.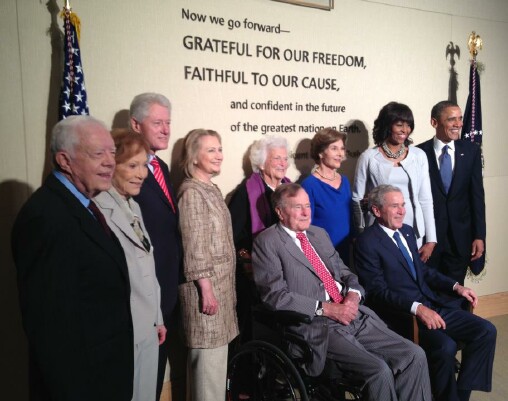 All five living Presidents gathered with their wives for the dedication of the George W. Bush Presidential Library and Museum on April 25, 2013. Congratulations and heart-felt thanks to each of them!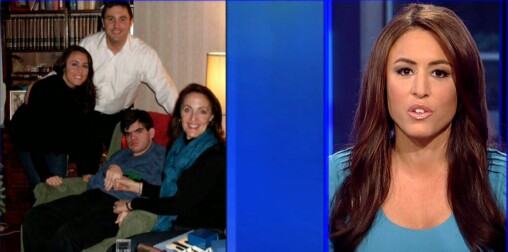 Oh, Bless the Love yon Hero gave
While teaching us not to enslave
Our thoughts to bounds of circumstance--
He shone his light. He lived "The Dance."

His Touch of Heart is wide and great,
For Sis has chosen to relate
The shining Beam that was his mark
To warm the heart, dispelling dark

And cruel hate-themes, now erased
By Gentle Strength--Alliance based.
Oh, Bless the Love yon Hero gave:
'Twas pointing us far past the grave!

Copyright 2013, Paul L. White

Dedicated to Andrea Tantaros, at Fox News' "The Five," and her late brother Daniel.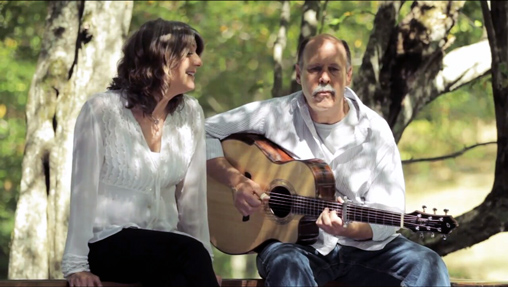 We recently added a new tribute and apology to Kathy Mattea, which you can see by clicking here. Thank you Miss Mattea for your example of love and family protection!

You can visit the Kathy Mattea website by clicking this address: www.kathymattea.com.
James Doohan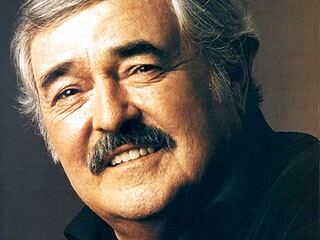 To this webmaster's chagrin, more than one viewer of the website wrote to explain that Mr. Doohan fought for the Canadian Army, not the United States. You can see the newly edited paragraph under his photo on our Hollywood Heroes page here. Thank you to each who wrote to correct the original post. And thank you, Canada, for all you did in World War II and beyond!
Troy is Back!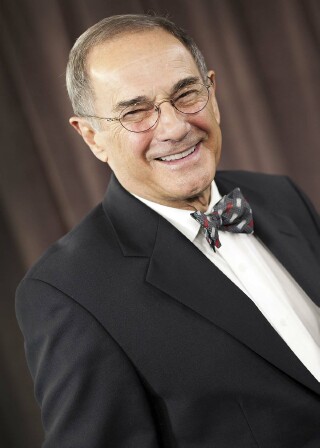 Troy Dungan is back on Dallas television! He is part of a "News and Views" program called "The Texas Daily." You can visit their description of him here, and see our tribute page to him here. We apologize for the fact that this page now needs some updating. Welcome back, Troy!
Hedy Lamarr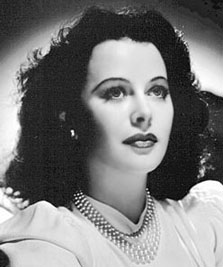 We've added Hedy Lamarr to our Hollywood Actors page both for her part in inventing a torpedo guidance system, and for her loyalty to these United States. You can visit that page by clicking here.
Cynthia Basinet
United Nations 2011!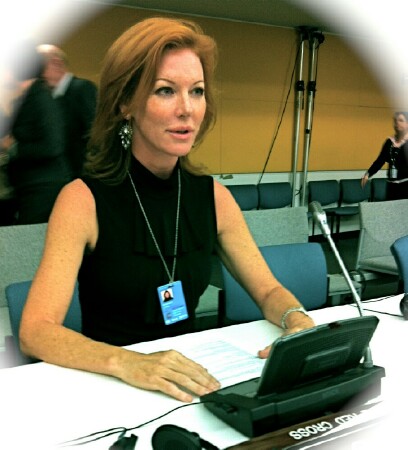 Please click to see a larger version.
4 October 2011
Hearing of Petitioners by the Special Political and Decolonization Committee (Fourth Committee) on behalf of the Western Sahara
Mr. Chairman
Excellencies,
Distinguished Delegates
Ladies and Gentleman
All I do know, is long before there was the Arab spring, there was the Sahawrian fall. Where the Sahawrians lived bravely and were attacked and died in violence, at the hands of the Moroccan policies and perpetrated by their Army.
This act, despite warnings and reports by many, including a 2008 Human Rights Watch report cited in my last year's speech was against a people living in self determination and continued peaceful resolve.
It is this strength witnessed when visiting their refugee camps over a decade ago, that embody the wisdom of the Saharwian people.
A people that have steadfastly proven themselves to be on the forefront of many frontiers.
And a people who's examples are desperately needed by all and should be protected by all.
Thank you for your time.
Miss Cynthia Basinet
Nobel Peace Prize Nominated Singer.Actress

You can hear Cynthia delivering this address,
in Windows Streaming Format, by clicking
the speaker image immediately above.

You can hear an MP3 version by
clicking the MP3 symbol.
Thank you, Mr. President!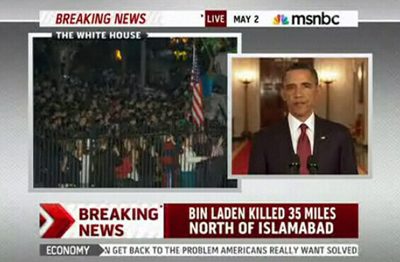 From Cynthia Basinet May, 2011:
Well, no one celebrates death, [but] this is so fantastic of our President.
When Trump was tryin to trump him... When a prince and princess married... When addressing the correspondence journalist dindin and Oprah...
The President knew.
He didn't upstage. He didn't bring reprisals on that wedding.
That's a smart, smart, slick man!
This is such a good day for America.
I lived in Paris under terrorism. It can pass.... It does pass.
He was a spoiled neophyte (not sure [of] the word but when one is obscured by their own vanity of greatness [reference to the poem "On the Vanity of Earthly Greatness" by Arthur Guiterman, which you can see here])...
Culminating in real costs to real lives with real loves and the cost of loss of freedom.
While the agitator, Osama died using his woman to shield him [according to initial reports].
Even if 9-11 and all his prior attacks had not been orchestrated and committed...
The reality would be the same ... a man that was a coward was found hiding by a mighty man...
A mighty man fighting not just against the insidious acts, but for the growth and protection of women and against the tyranny produced under the Taliban.
These comments by Cynthia were made before secondary reports came out that Osama's wife was not used as a human shield.
This webmaster leaves the original sentiments in because it is important to note Cynthia's lack of bitterness or vitriol. Her words are simply strong, but respectful to the dignity of humanity as a whole.
Why Iraq?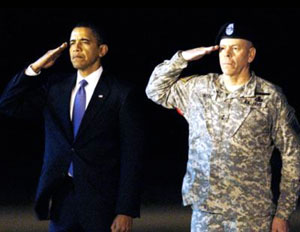 We have a page which gives this webmaster's viewpoint as to why Iraq was a good first choice in the war on insurgency, and why President Obama's continuation of the effort in Afghanistan and Pakistan is a good idea. You can go to that page by clicking the photo above. - Included is, following the commentary, a link to President Clinton's speech December 16, 1998 re: his own military strike against Iraq that day.
Cards and Letters
In honor of the United States and its courage when under fire, we include this video (which is located on our Bytes page) featuring Mark McBride, son of Janet (listed below).
We dedicate Mark's song to every veteran who fought, and fight, for freedom.
We are now on Twitter.
twitter.com/HeroesWest
*Asterisks signify "ready for viewing."
*Asterisks in Red mean "updated recently."
Thanks for visiting!

Please note: this website is not related to the "Heroes West Bar and Grille" restaurant. That enterprise can be found at heroeswest.net.