Randy Travis has been a hero to me, now, for many decades. When I was going to a faith-based college, one of the ladies I talked to told me "when I was little, we were only allowed to listen to Gospel and Country Music!" Faith-based homes wanted to instill within their children core values, and the field of Country Music helped do just exactly that.
How glorious were the days of Faron Young, Ray Price, George Jones, Buck Owens, the Osborne and Everly Brothers, Marty Robbins, Red Foley, Kitty Wells, Loretta Lynn, Jeannie Seely, Skeeter Davis, and so many more. How precious were the songs they sang, and the messages they presented.
Then along came the 1970s, and a push to make Country more like Pop. There the messaging changed. You had to be "hip," and part of "the new morality." My heart sank, as the standard mores that used to be became standard no more.
Suddenly, that trend was interrupted! Suddenly a voice appeared that was completely Southern, and very country. He sang songs you could tell your Mom about…songs of loving forever, and the ring "on the other hand" which meant loyalty, and the pain of broken promises. We learned of the shame of unfaithfulness, and the response to that lack of honor in "I Told You So." We were inspired by a "Thousand Points of Light" to be proud of our nation, and our own part in its glory.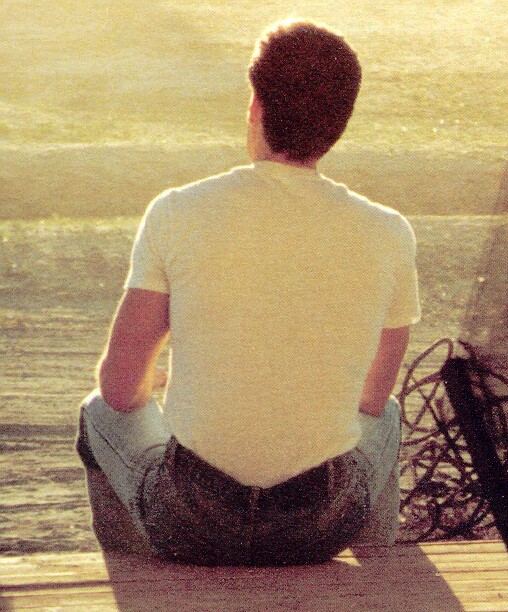 For some reason, I felt that God knew how much I loved Randy, and why. So it was like a little Christmas gift from heaven when, every year, he would appear on television at Christmastime. One year it was a movie with Connie Selleca. Another it was the Oprah Winfrey Show, I believe. Then, along came the "Touched By An Angel" series, and Randy would play a part on it every holiday season. But his time on camera became less and less with each appearance. Finally, it was only his voice we heard in the cartoon story "Annabelle's Wish" in 1997.
Somewhere, during those years, I wrote him a letter, mailed it, and let weeks go by. I traveled from Mesquite, Texas to my Mother's home in Michigan for Thanksgiving, then returned to Texas and checked my mailbox. There, inside, was a photo which helped heal the homesickness that was burning within me.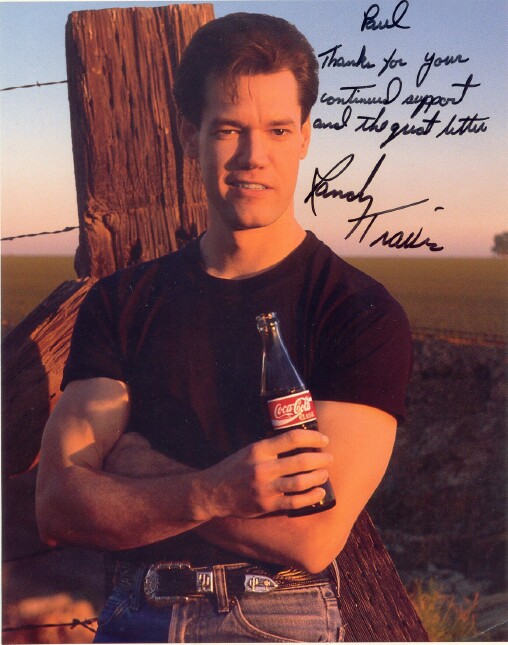 Please click to see a larger version.
I was amazed! Randy Travis sent me a photo, and put my name on it! Could this be true? Or was it a ruse, planted by his home office?
Shortly thereafter, Randy appeared on a radio show with Leeza Gibbons. I believe it was an hour-long interview. In it, she mentioned a lady who was in a wheel chair that met him at the airport. "Oh yes," responded Randy. And then he gave the lady's first name. Apparently she was a fan of his that traveled to various appearances. It was then that I decided it was very likely that Randy signed that photo, and saw my letter. He knew her by name!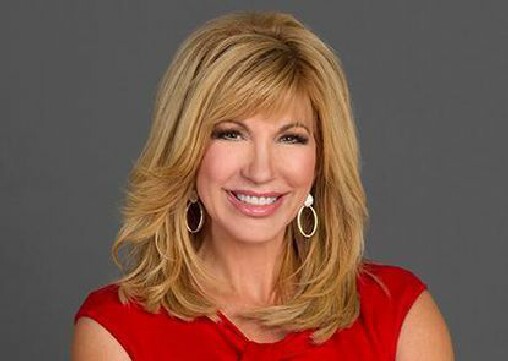 Leeza Gibbons
Early in the 1990s, I was neck-deep in a computer career, and, on weekends, was looking for a way to relax. I kept seeing, in the classifieds of The Dallas Morning News a little ad about a stage show in Mesquite. I thought: "stage show? You mean with dancing girls, and spirits in a bottle?" And so I avoided that place for quite a while. But then I decided to go, and check it out. Here it was a family-oriented Country Music venue with a live band, comedy, and some of the best yodeling you'd ever want to hear. Janet McBride and her husband John Ingram owned and headlined it, while future Grammy winner Art Greenhaw led the band. It was called "The Mesquite Opry."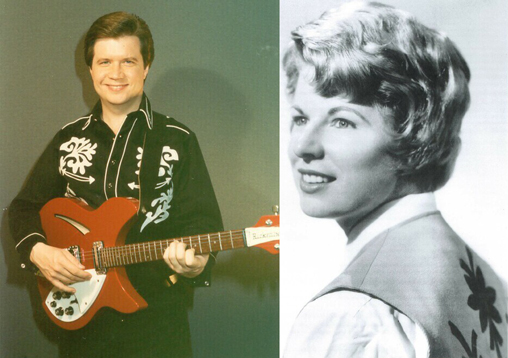 Art Greenhaw and Janet McBride
I began to attend every Saturday night, and became a friend of some of the regulars. This was old-fashioned country music, and many of the performers sang classics. We even had celebrities perform at least once a year, but usually more often.
Well, that just made me love Randy more, as one performer sang exactly like him! I love writing poetry, and in 1991 I thought I'd write a poem consisting of many of his song titles. Here is the result:
The Storms of Life keep crushing deep
Within my crying heart
As I march on through Testing's waves
And hear a soft melodic part
Enjoined to part in soulful sound --
Sweet music to my tears
Forever and Amen, my friend,
In new song Promises through the years.
And My House beats with Anything
That stirs its soul through You
As You remain so Too Long Gone
And I give Birth to Singin' Blues.
Oh, feel not, sir, that I am sad
Because of things you've done,
For Somewhere in My Broken Heart
A battle you have won --
Since just A Few Old Country Boys
Have Come to See About Me
And You sure rise 'bove all of them,
For Truth is Lyin' Next to Me
When I, so full of Good Intentions,
Stop to hear you softly speak
In interviews where My Heart Cracks
As through your words Ol' Wisdom peaks.
And my intentions be no more
That Entertainment pains unbind,
For Holler Deep, On the Other Hand,
Is Thought that never Crossed My Mind --
That Thought will tear Pain's Old Walls Down
And join a Happier Trail to Woe;
This my Heart's Hard Rock Bottom sees
'Cause as You spoke, You Told Me So.
© Paul L. White, 1991
I don't know where I gained the courage, but, once again, I took a deep breath and mailed the poem to Randy. And, yet again, it wasn't long before I received a response. With both of the photos below, you can click them to get larger versions.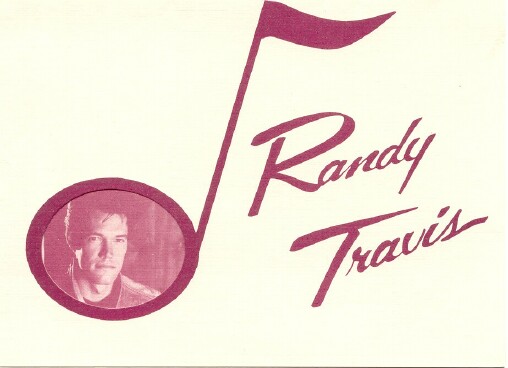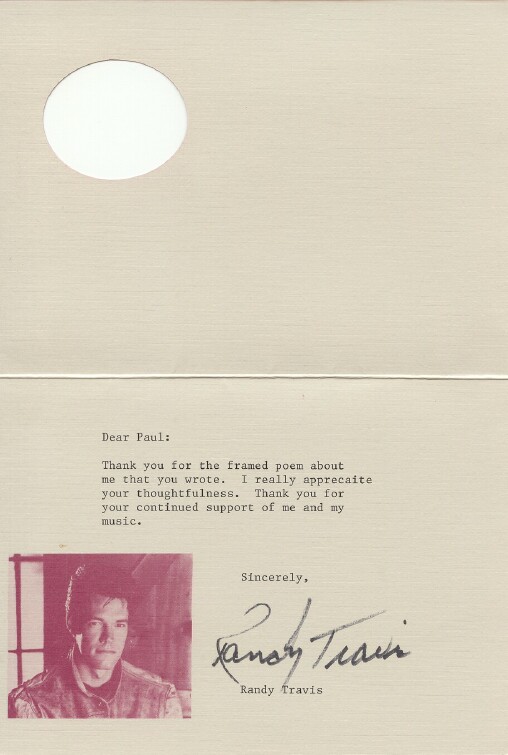 During those Mesquite Opry years, Randy came to perform at the Mesquite Rodeo. I went a bit late after the start of the rodeo portion, and told the gatekeepers that I worked at times to publicize our Opry. And thus they let me in anyway! How thrilled I was to see him in person. I'd already seen him once before at a concert in Dallas in the Reunion Arena. There, I was impressed with the stage setup. It had runways that would extend from the stage into the audience, two or three of them, as I recall. And he would run the length of those runways to be able to be close to as many people as possible.
Well, here at the Rodeo, he sang some songs, and I was completely mesmerized. I'm a little fella, around five feet four, and I made my way to the bannister so I could get a closer look. He saw me, and bent at the waist, so he could be at eye level. He flashed me the biggest smile ever! I was so grateful for his kindness.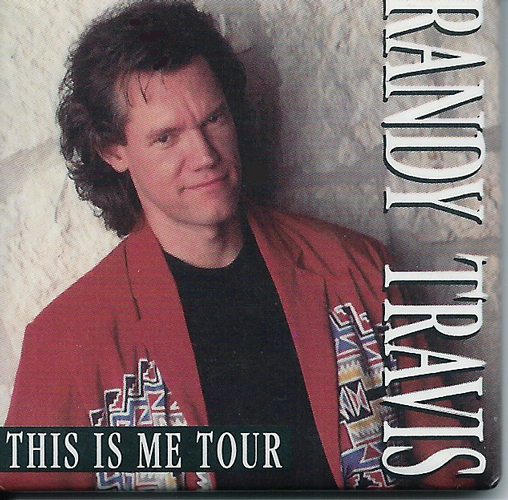 Refrigerator magnet purchased
from the Mesquite Rodeo
Back then, we, his fans, weren't all that certain about his faith. We kind of thought he had a spiritual life, but he didn't talk about it much during interviews. Then, in his song list (here at the Rodeo), he came upon "Gonna Have A Little Talk With Jesus." In that number, Randy did more things with his voice, held out more notes longer, and just burst forth with such energy that I knew, deep inside, he believed. I hope I never forget how comfortable and reassured that made me feel.
Time went on, and I did all I could to promote the Mesquite Opry (which was very little, in retrospect). But I saw several signed photos by celebrities in the display case at the Opry's foyer. "Hmm," I thought. "Could luck strike yet again?"
Another letter went out to Randy's office, this time requesting a signed photo for the Opry. I believe I even mentioned, in my letter, the fellow who sang and sounded just like Randy. And, one more time, I received something in the mail. What a proud moment it was for me to present this picture to Janet McBride as a gift!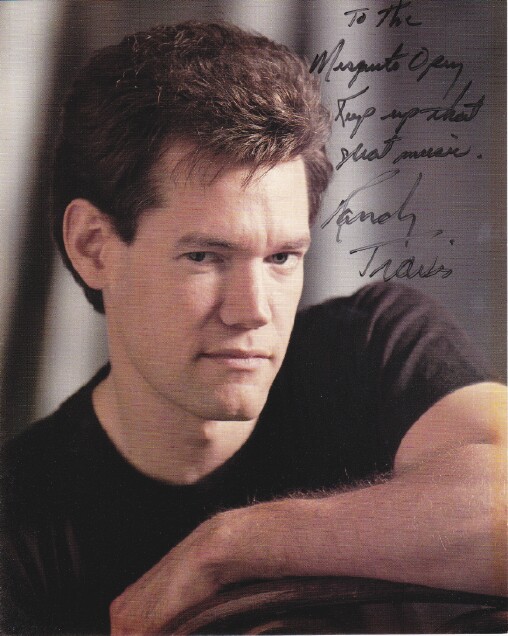 Please click to see a larger version.
One of the things we were privileged to do at the Mesquite Opry was watch a young LeAnn Rimes perform before she began to make headlines. Randy Travis was, to the best of my knowledge, the very first major artist to let her open for him at a live concert.
Things happened very quickly for her after that. Randy? One year later he was deemed "too old for country radio!" :-) That is when he began to record Gospel albums.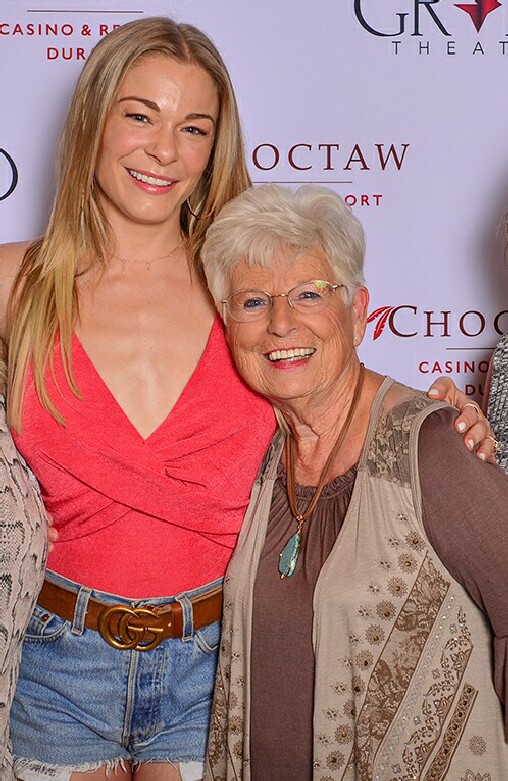 LeAnn Rimes and Janet McBride
It's been a couple of decades now, and most people around the world have heard the very sad news about Randy's sickness, and his great courage in coming back from it. Like all of his fans, I wish I could meet him, go to his ranch, visit his horses, and just plain fellowship for a while.
And, if I could, here is what I would ask him: "Randy, can you hum?" There is a tremendous sequence in the movie "Man from Snowy River" in which the background music is strictly someone humming a tune. I would love to hear Randy do the same. His sweet voice would probably help "humming" gain respect as an art form. And it would keep Randy in front of the public until he can once again sit down on stage, and croon.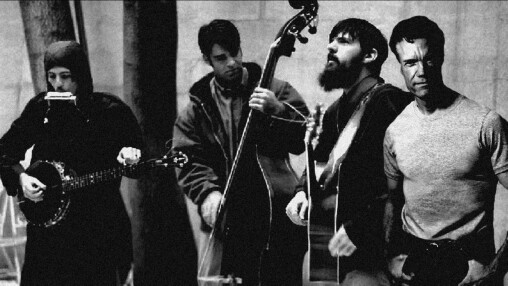 Randy, standing alongside the Avett Brothers
Perhaps I'm silly. I don't know. I will tell you that, on one of his final performances for television, he teamed up with the Avett Brothers for a CMT Crossroads episode on October 24, 2012. In it he opined that he didn't know why God gave him "this voice." He didn't know the purpose of his gift.
Well, I can tell you, Mr. Travis, Sir, that it has brightened many a day in this man's life. It has inspired many a hope. It taught me to believe during so many times when that was difficult to do. "Three Wooden Crosses" mesmerized me when it came out, and still does today. I have a purpose! I have a destiny! You were one of the ones who taught me so, and you did it in song. I hope this tribute will help to answer that very interesting question for you…the "why" of "this voice!"
Hero, Hero, bless your name!
Let all who see you do the same.
You stood so tall in Life's enthrall,
And now it's time for us to call
And tell you why we love you so.
'Tis 'cause you prompted us to know
That though we sway in Life's parlay,
There comes a comfort day by day.
And you did bring that comfort home
To all of us, when you did roam
Across the Nation's stages strong.
And in our hearts you still belong
Because your message must remain
That hate and gloom we're to disdain.
Oh, heal, now Sir, and we will wait
'Till you return in Singer's Gate!
© Paul L. White, 2020