Christmas Spirit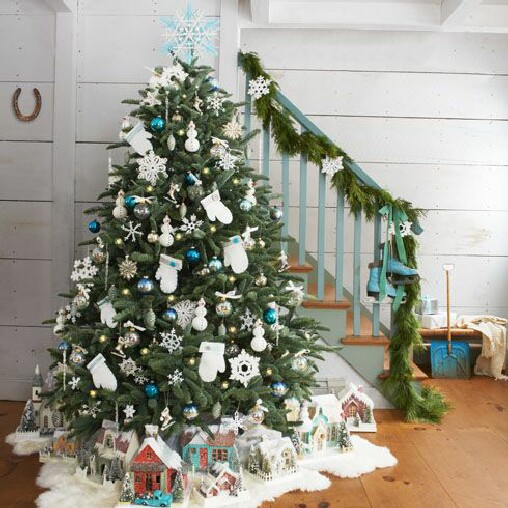 For many years, as just a lad,
At Christmastime 'twas often said:
"May spirit be here all year through!"
And oft I thought: "how very true."
But now, today, that spirit's less,
With politics and Mem'ry's stress,
And people seldom ever say
"'Twould every day be Christmas Day!"
Still, I'm old-fashioned, truth be told,
And so I'll simply be quite bold:
I'm percolating Christmas Joy
Just as I did when still a boy.
And if I had an extra space,
A Christmas tree would be in place,
And stay that way throughout the year.
To one and all, continued cheer!
© Paul L. White
Christmas Angel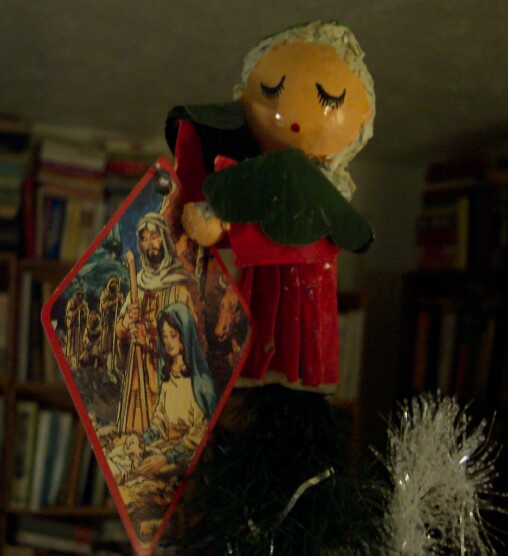 Back once, when I did have a tree,
I'd quick glance up, and there'd be thee
All nestled with your holy poise.
And I would make no ounce of noise
Because you brought them back to me...
Each lovely, childhood memory
Of when my Mom would bless us all
With tree, and gifts...oh, what recall!
And now the tree, like her, has left.
And though I feel somewhat bereft,
Still Angel you do here reside,
Upon a shelf, with your betide
Of joyful, energetic song
That fills the heart with message strong
That, though the feet more slowly pace,
There's still a Strength and Hope in place.
Of all the decorations here,
Which fill the place with annual cheer,
You rose to be most favored for:
You speak of Mirth, and so much more!
© Paul L. White
Awaiting Decorations' Glow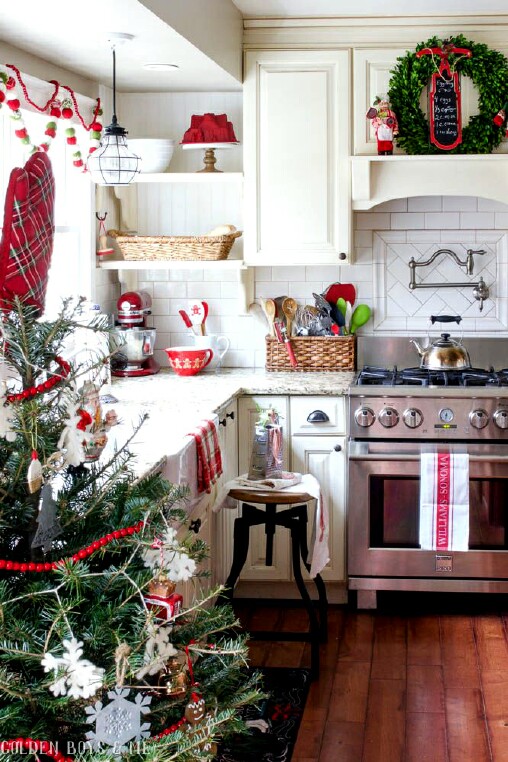 For some the clime of Christmastime,
It does more slowly come.
Perhaps, for me, this simple rhyme
Will stem the tedium
Of waiting decorations' glow,
Or music's festive bent.
I'm sure these chores are chief, although
I miss the merriment
That used to be, in days gone by,
Whene'er this season came.
We lived rejoicing, kin and I,
But now it's not the same.
And as I muse, perhaps I see
Just why this mood is true:
'Cause Mother did these chores for me.
What inner strength from which she drew!
I guess I'll cast my gloom aside,
And nestle in this work of mine;
For Christmas cheer will e'er betide
As mem'ries with my soul entwine!
© Paul L. White
Early Christmas Greeting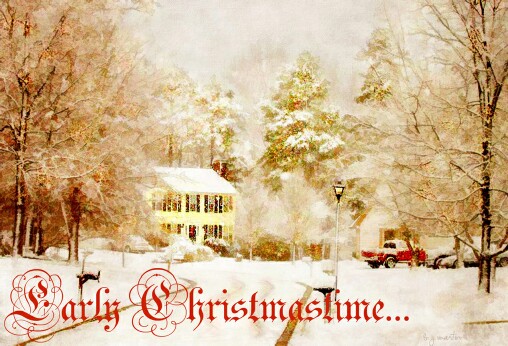 Photo Credit: Betty Jo Page Martin
How the flakes do seem to shine
December's early morn,
Before the lights on trees of pine
Appear to show that we adorn
Our homes to celebrate yon Din.
No, this is Mother Nature's way
Of toasting to our mirth within,
In hopes that such a mood will stay--
Stay when dreary days arrive,
Or heat, or rain, or deeper snow.
Stay for us to keep alive
The Wonder that we sometimes know
Will bring enchantment on that Day,
When hearts do sing enraptured songs
Of restful Hush that, come what may,
Will bury deep abuse, and wrongs
That happen in our lives because
Some folk ignore the Higher Ways
Of living life in righteous laws,
And thus preserving Freedom's days.
Lo, here is Christmas to you all,
Though there are several morns to come
Before that day will us enthrall,
And bid us bite Rejoicing's plum!
© Paul L. White
Mother's Passing
November 15, 2019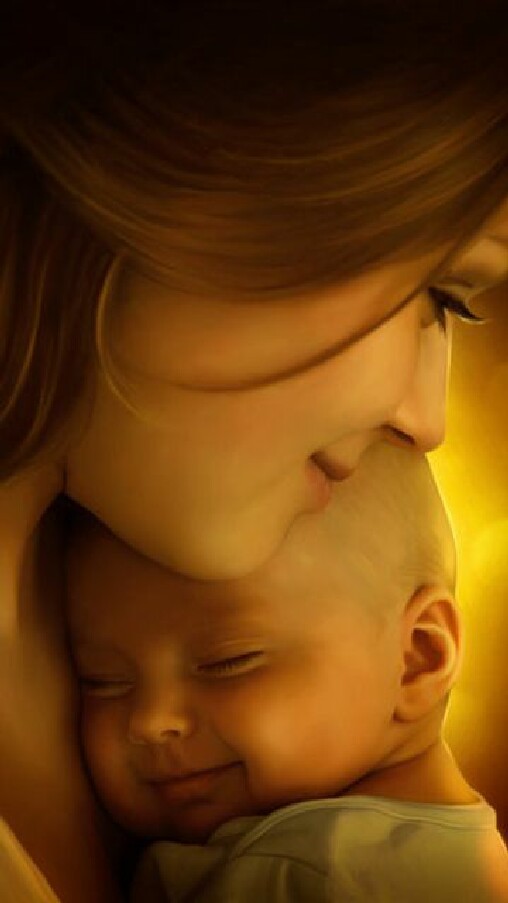 And so I sit here, once again,
Bewildered by the angst within,
Remembering Departing Day
When You, at last, went far away.
"At last" for you, alone, Dear Mom...
For me, it was just far too soon.
And I am left with tiny psalm
To flow from Lifetime's great "untune."
For living's never been the same
Since You did leave. There's none to tame
The raging throes of hurt inside
When list'ning to the wars *out*side.
For You would know just what to say
To make a sordid, threat'ning day
Seem tepid in the bath of Love;
And You'd remind of what's Above.
But still I tremble, with my tears...
Embracing you for all the years
That I could know you loved me so.
And with that, Mom, I'd better go.
Remebering my Mother and her passing, November 15, 2005, 6:45pm Central.
© Paul L. White
Veterans Day
November 11, 2019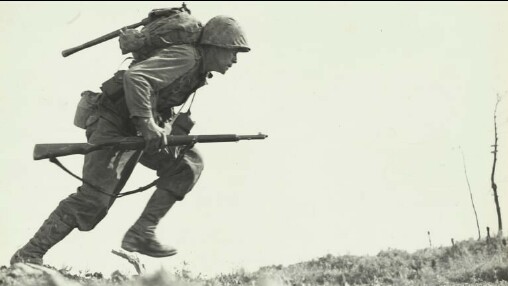 I stand, my hand upon this heart,
While deep rememb'ring Father's part
In fighting rage of World War Two:
Protecting Choice by me and you.
And I do miss my Uncle Vic.
For fifteen months he was so sick
In clinic's care, for he was hurt
From battle to Defeat avert.
They call it "Battle of the Bulge,"
Which Dad, his brothers did indulge.
And now, I'm free to send to thee
These words so borne by Liberty.
I trust you feel the way I do,
That Veterans' charms are ours to woo
So we may offer Honor, Awe,
And let them precious mem'ries draw.
© Paul L. White
Halloween
October 31, 2019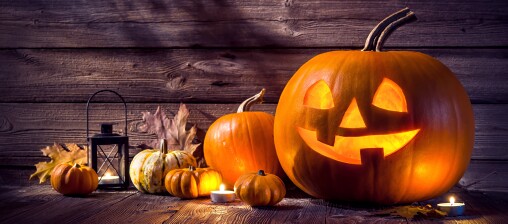 How oft I travel back in years
When Halloween did bring no tears,
But rather joy and comfort's brew:
Emotion filling what we'd do.
It was the start of holidays,
When soon there'd be Thanksgiving's ways...
And then, of course, sweet Christmastime,
When all the joy and love did chime.
On Halloween we'd smell burnt cork
To give our cheeks a hobo's torque.
And we would dress in funny caps,
Or sheets with holes for goblin's flaps.
We'd walk among the neighbors close,
And never did we have a dose
Of trickery, no, always treat.
Then we would walk back home to meet
And show our folks a mother lode
Of candies where such sweetness flowed.
And Mom and Dad would simply smile,
A' building mem'ries all the while.
May your day, this Halloween,
Contain remembrances serene.
And may your loved ones find there, too,
A closer bond 'tween them and you!
A happy and safe Halloween to all!
© Paul L. White
We have also placed this poem on our Halloween Writings page, which you can find by clicking this link.
Canadian Thanksgiving
October 14, 2019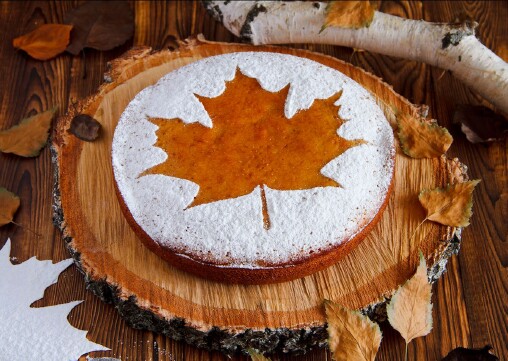 Oh, how I love this time of year
When we do pause to think, and peer
At reasons to be thankful e'er
With such fine folk, who live "up there"
In Neighbor to our north, so grand
Which dwells on moist and fertile land.
For they give thanks one month ahead
Of us in States, perhaps to shed
The chance that snow might interfere.
It matters not, but oh, what cheer
To think of them, 'round tables fine...
So full of feasts on which to dine.
I wish some day to travel yon,
And celebrate with them at length,
And then return to homeland's lawn,
And celebrate again with strength.
I think of afternoons in theirs,
Are they observing football's cares?
Are they like us, who sometimes nap?
Do other customs overlap
Thanksgiving Day in Canada?
Oh, make me, please, Ambassador!
© Paul L. White
September 11, 2019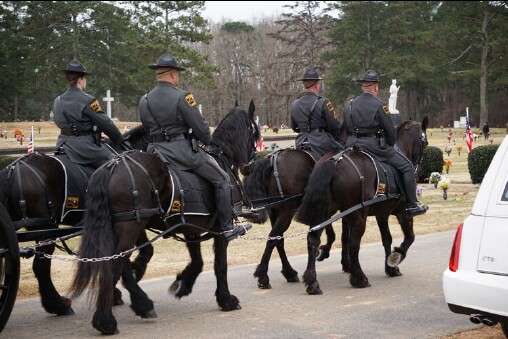 Thadda bum ... thadda bum ... thadda bum ...
In just two days it will arrive
When we, so pleased to be alive,
Do stand, and pause, rememb'ring cause
That works to silence all applause.
Thadda bum ... thadda bum ... thadda bum ...
Like hearse on wheels, the doom and gloom
Do roll our way, and bring the tomb
Which stills our mirth, creates a dearth
Of child-like joy upon the earth.
Thadda bum ... thadda bum ... thadda bum ...
Our hearts do scream for brief relief
From dread, and paralyzing grief.
Each year it comes, though, without end
As we refuse to ever bend
Our staunch determination's will
To think it wrong to taste the swill
Of hatred from another shore.
And we determine, more and more,
To stem the tide, within our pride,
Of hatred t'ward another's ride
Through life, though it quite different be
From what we know, 'tween me and thee.
Thadda bum ... thadda bum ... thadda bum ...
It isn't easy, showing love...
For some, we take it from Above.
We march along, from banks to banks,
With heartfelt praise for Love's sweet "thanks."
© Paul L. White
This poem was written and published on Facebook September 9, 2019. I posted it two days ahead of the actual Patriots Day date in order that it might lessen, just a little, the grieving that would take place when that date arrived. Warm regards.
Ross Perot
July 9, 2019
Missing You!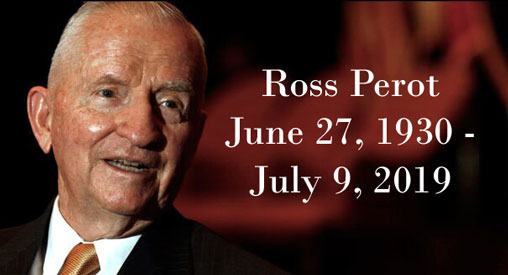 So much love! 'Twas little known
That deep within our group was sown
A love for all who did partake
In pondering, for Nation's sake,
The ways to help our fortunes rise,
The ways to bring sweet Freedom's prize;
Remembering the soldiers who
Did die, protecting brilliant hue
Of having choice. Ah, 'tis so sad
It had to end, then--what we had.
And how I wish the world had known
The love, so thick, our group was shown!
© Paul L. White
I had the privilege of working with the Ross Perot Petition Committee in 1992, starting on the first day of its operation. It was both a privilege, and an education, and stirred within me a love of politics.
What I've tried to indicate, in this poem, is a sense of the great, thick love that permeated the offices where we worked. It felt like you could physically touch it. It's something I trust I'll never forget.
Here's to Mr. Perot's service and memory.
Cynthia Basinet
May 19, 2019
Happy Birthday!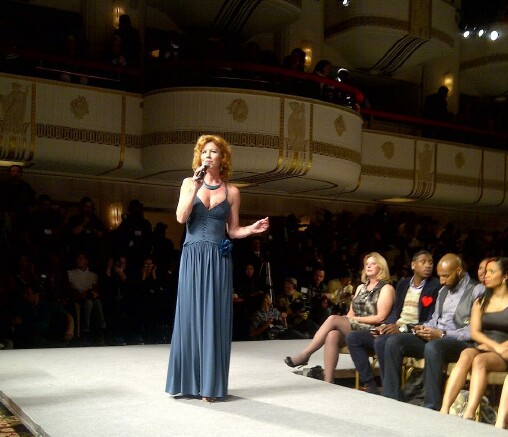 Cynthia at the Waldorf February 20, 2012
Shortly after her father had passed away.
How I long to hear your song
Once again in midst of throng
Which oft does cheer, admitting clear
That here ... is where, Ma'am ... you belong:
Up on stage, with words so sage
As to Wisdom's firm approach
To all that enter Life's great rage,
Deflecting those who Peace encroach.
Ah, the stress does dissipate
When we do hear your soulful tone.
Ah, the joy to ruminate
Instead of suffering Living's drone.
Thank you for your melody
That takes us to our rhapsody.
Thank you for your gentle touch,
That we may beams of kindness clutch.
© Paul L. White
Doris Day
April 3, 1922 – May 13, 2019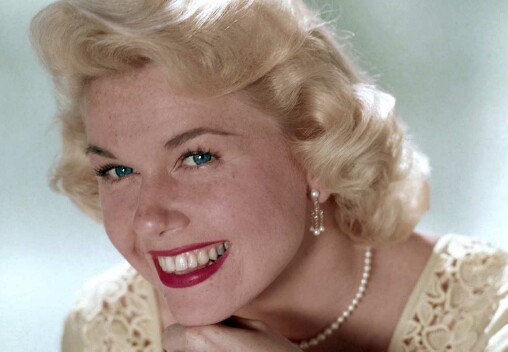 Photo Credit: Guideposts, April 18, 2013
You stood so grand, and statuesque,
With smile that beamed from East to West,
And showed us all that "tender," "sweet"
Were okay words to make complete
Our roles in Life, which sometimes tears
Apart beliefs a young one wears.
Oh, you lived long, with health so fine;
'Twould burst in song with joyful line.
Unruffled mind you'd tend to bring;
"Sera, sera" is what you'd sing.
But we cannot forsake this news
Unmoved, for with your loss we lose
The hope-filmed beam that was your Grace.
Thus, we will walk with slower pace
And think of you, so far beyond
The earth's great girth, the ocean's pond,
Into a place where folk like you
Abound, while here they are so few!
© Paul L. White
Mother's Day
2019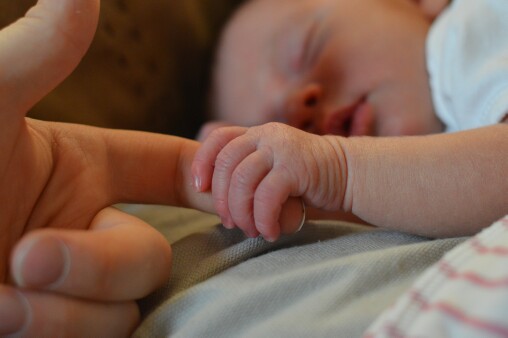 Photo Credit: Wayne Evans from Pexels
Mom, more and more, I miss you so
Whene'er it's time to ponder
My life with you and your sweet glow...
So is it any wonder
That my tears begin to seep
When I reflect on virtue
'Twas yours you gave in all our keep,
Not caring what might hurt you?
You always ate the chicken's back,
And left good pieces for us--
Your children, lest we'd suffer lack.
So now, please hear this chorus
Of Love and Adoration's air,
Sung to the edge of Heaven.
Oh, may it's feeling reach you there,
Without a touch of leaven.
And Mom, again, I miss you so,
For pain will always, ever flow
When you're not here to take my hand,
And make this earth more fertile land!
© Paul L. White
Corrie Ten Boom
April 15, 2019
Anniversary of Both
Her Birth and
Her Passing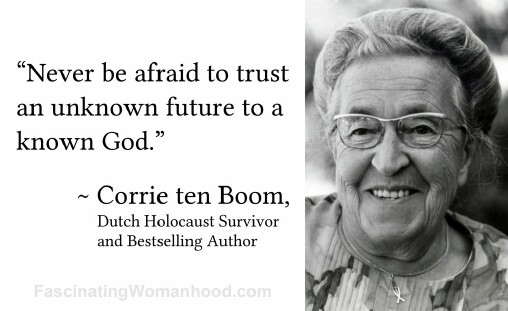 How I ached to read your tome
Which started out in lovely home,
Where all did share good manners, then,
And there was love so strong, and ken
In fixing watches, clocks, and meals.
But then there came Romance appeals,
And you great heartbreak did endure,
But still your faith remained so sure.
Then next the Nazi troopers came.
Your family did their best to tame
The angst in families who were Jews.
Potential danger you did choose
To give them freedom and a flight
To better lands, where leeway's light
Might shine for them each once again
Until you ended in the pen
Where father died from such abuse,
And sister too. And oh, how loose
Do flow my tears, as I recall
Your words describing this great fall
Of those who thought in noble ways,
But sacrificed in horrid days.
Still, then you knew great Fame's replace
Of suffering, and with torrid pace
You roamed the earth to tell the scope
Of your great faith, and love, and hope.
And I do wish you still were here
To fill us all with lovely cheer....
Alas, Miss Boom, the war goes on
Against those ones we thought had won
Their freedom to be simply "Jew."
Why can't we love them, others who
Are different from our social norm?
I do not know, but midst the storm
Of all this warring, I do smile,
Remembering your great force, and style.
So please, Miss Boom, do rest in peace.
We'll see you soon with our release!
© Paul L. White
Baseball
Opening Day
2019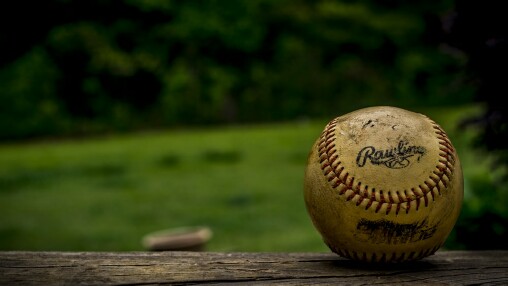 Just like a boy, I'm feeling joy
About this afternoon's employ
Of time to watch Sir Baseball start;
And, doing so, to then depart
From stressors of the every day,
And find therein relaxing way
To savor life, and thus engage
My soul in freedom from the rage
It feels when watching hate-filled storms
'Mongst people whose contesting forms
Uneven space 'tween small and great...
'Tis better that we all relate
To innings pitched, and bases run,
And dwell thereby in Healing's fun!
© Paul L. White
St. Patrick's Day
2019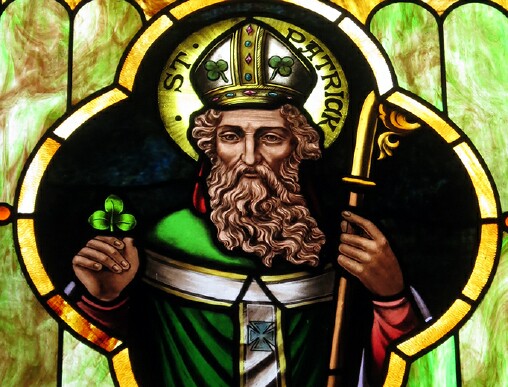 We cannot know your date of life,
Or so they tell us midst the strife
That still belabors your great soul,
And makes our feelings less than whole.
But I, for one, do see how great
Was your meek spirit, to relate
To those of your own country's folk
Who felt the pain of slavery's yoke.
Oh, how you loved Her...Ireland!
And how you worked there to ammend
The lack of faith, and Faith's great fruit...
You've earned this servant's firm salute.
For me, St. Patrick, take a bow.
Receive my honor, love somehow,
As we do hearken to your name
Through all the world, such is your fame!
© Paul L. White
Billy Graham
One Year Anniversary
Of His Passing
February 21, 2019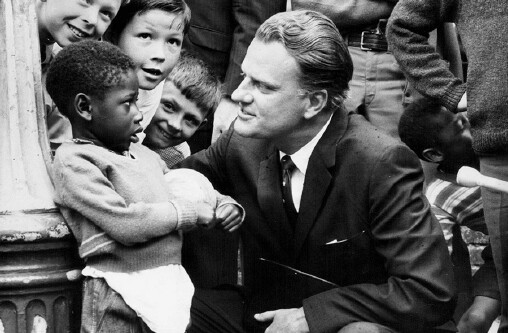 So oft I heard, in boyhood years,
The rhythm of your voice;
In winsome cadence to our ears,
You'd plead with us to make a choice.
And though I'd made mine long before,
Still I could none but sit entranced
To hear your vig'rous, lasting lore,
While "Hope" and "Love" before us danced.
At times you'd call celebrity
To share her Faith made whole;
And we who saw would humbled be
That such with fame would bare her soul.
You once proclaimed that you'd soon die
With ne'er a wrinkled brow;
And I did pledge with tear in eye
To be the same somehow.
Sir, how I weep, still, for your grace
To visit us once more.
But you are in a better place,
That we believe still lies in store.
© Paul L. White
Presidents' Day
2019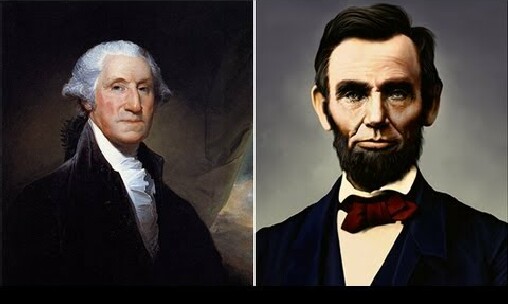 How oft on day of Presidents
We tend to think, as residents
Of land so vast, from shore to shore,
That they could want for nothing more...
Those leaders whom we champion oft,
And give the highest, noblest loft
In our esteem. They must have been
Quite heady with the praises then.
But truth be told, from nation's gate,
Di d loathing then originate
From some who chose "assassinate"
As their express of bitter hate.
So as we think of Presidents,
To me it's noble to revere
The leaders for their precedents,
Their office, in the midst of fear
That every day might be their last.
Oh, may our hatred never rise
To such extreme as has in past
Become the murd'rous foe "Despise!"
And may this heart more tender be
T'ward governance o'er me and thee.
© Paul L. White
Valentine's Day
2019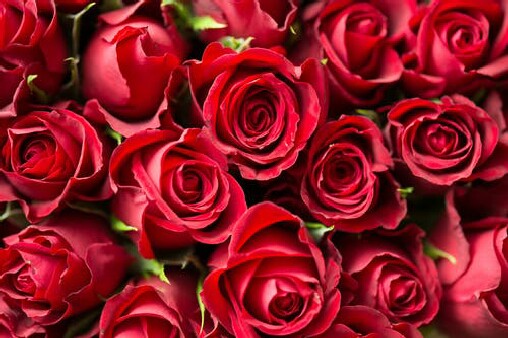 Though love be distant, far away,
It still doth make a Valentine.
And e'en though pressures bring their sway,
I oft do choose to call you mine...
Oh, not in some romantic sense,
Nor in the holding of our hands;
In failing not to recompense
The love-words giv'n from many lands.
And if I could but leap and be
Beside you, in a moment's time,
I'd kneel and plead for you to see
My heart's own love in feeble rhyme.
Blessings all whose dear one's close!
And may there be an overdose
Of strong affection in the tide
Which swirls with furor; please reside
In calm which none but Love can give;
In peace which we may choose to live.
© Paul L. White
Martin Luther King, Jr.
Day, 2019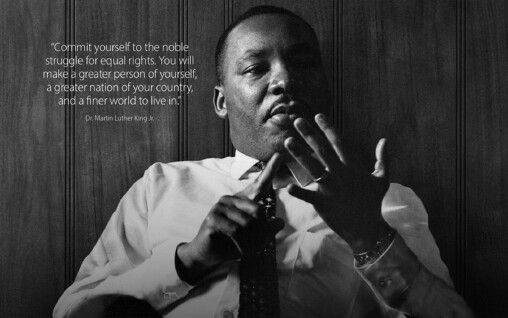 Oh, he did die in tragic way,
And though we mirth his birth today,
Still I can only hurt and grieve
That we did not his pain relieve.
For on and on the harshness goes,
Adopting other race as foes.
How do we thwart the steady drum
Of distancing, and frightful scrum
Amongst supposéd citizens
Refusing all the denizens
Of our sweet land their Liberty,
Instead unmeasured hate to see?
Oh, may our state beam shining bright
The dream for all to live in light
Of love, respect, fulfilling roles...
All, lest we lose our very souls!
© Paul L. White