September 29, 2010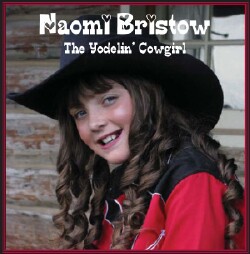 From Naomi Bristow. Clicking the picture above will take you to Naomi's website.
Hi Miss Janet,
I am heading to the Shotgun Red Variety Show thanks to you. I will be taping on October 19th and the show will be aired in January-February four times.
It is all very exciting and I can't wait to get to Branson. Is there anything that you can suggest I must do while I am there? I am so grateful to you for all your help and I would love to give you a big hug one day.
Luv Naomi
April 19, 2010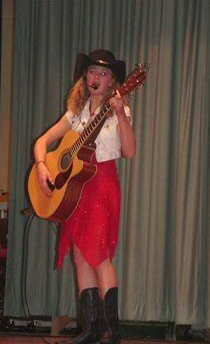 From Alexa Whipple's Mom. You can go to Alexa's website by clicking the photo above. There, if you click "enter here" and then "Click here to read more about Alexa," you will find her tribute words to Janet.
Good Morning Janet!
Plans are underway for the first annual Burton's Bend Music Festival in Holbrook, Nebraska on July 30th and 31st! I am confident that it's going to be a great turn-out because of the awesome entertainers that will be coming!!! It's a small line-up but some of the best including YOU, Tex and Mary and Pat Boileson!!!
I would like to take this opportunity, Janet, to let you know that we are planning a special 'Tribute to Janet McBride' show Saturday night, the 31st. This is our way to thank you for all you have done for Alexa, as well as all the other people you have so generously mentored!!! You are an amazing woman and you deserve to be recognized!!! Mary and Pat are helping with this project and we are hoping to have a very special show lined up for you and your friends, family and fans!!! We feel extremely fortunate that you will be joining us and we can't wait!!
January 25, 2010
Those videos are great!!! Iíd love to see more of you on YouTube.
Kristyn Harris
Janet says: This is one of my Buckaroos who is so good. 15 years old and very talented.
January 23, 2010
I don't have a You Tube account to post a comment but feel free to post for me.
I an absolutely thrilled to have had the pleasure of seeing these three videos! My heart couldn't be more proud!
Earlier I was thinking of my late sister and how this will be my first birthday in February w/o her and my eyes welled up with tears. Watching your videos made me feel happy and made me feel how very grateful I am to know you.
More than anything I wished I had been able to see you perform. It would have been a dream come true.
Thank you both for bringing such joy into my life! I talk about you all the time and I am so very proud to know you!
Hey you know what!? I would love to see a video of your son yodeling too?
Thanks again!
Always With Love, Lila
January 21, 2010
Dear Janet,
Just wanted to thank you for the great information you sent me. Also, thank you for the outstanding CD and picture. We have already listened to the CD several times and we love all the songs, especially the song about your Mother.
We enjoyed looking at all the pictures of you throughout your life and fabulous career. You were just adorable in the wagon picture.
We also loved the picture of you receiving the lifetime achievement award at the Gene Autry museum. What a rewarding and fascinating life and "ride" you have enjoyed. And I believe the best is still ahead!
As I have told you before, I admire you so much for all the wonderful work you have done helping so many children and young people. How happy this must make you feel.
Thank you so very much for all the help, advice, and encouragement you have given Carrie Ann and me. God Bless You Always.
Love,
Carrie Ann and Sunny Smallwood
January 10, 2010
Janet,
PLEASE NOTE THIS IS A NOTE AFTER MUCH CONSIDERATION-
After many impressions and reactions by sitting in the audience at the Buck's show yesterday and many past sessions and show, I have been impressed by the many reactions of anxious parents and family friends SOAKING UP EACH AND EVERY NOTE, STRUM, AND YODEL FROM THOSE AWESOME BOYS AND GIRLS WHO NEVER DREAMED OF DOING MORE THAN WATCHING ANOTHER NUMBING TV SHOW OR LISTEN TO ANOTHER POP SONG OR ON THE RADIO OR I-POD.
YOU HAVE BEEN ABLE TO CREATE MORE ... MORE THAN JUST A WRINKLE IN THE LIVES OF KIDS BUT ALSO IN A MUSHROOMING CROWD OF PARENTS WHO HAVE COME TO REALIZE YOU ARE MORE THAN WHAT ANY PIED PIPER COULD HOPE TO BE & MORE!!
I wish we had feed back from just a few of the hundreds of youth and now adults you, Devon, and crew have given an amazing glimpse of what the WORLD OF WESTERN AND COWBOY MUSIC IS, WAS, AND CAN BE IN THEIR LIVES IF THEY LISTEN AND FOLLOW YOUR BUCKAROO INSTRUCTIONS.
TOO FEW OF TODAY'S GENERATION AND THEIR PARENTS HAVE BEEN TRULY AWARE OF THE VALUES, CONFIDENCE, AND ENCOURAGEMENT THE WAY ONLY YOU AND YOUR INSTRUCTION CAN PASS ON A SPECIAL WAY TO:
EDUCATE
IMPASSION
MOTIVATE
A REMARKABLE SEGMENT OF THE LAST 3 GENERATIONS OF YOUNG ADULTS AS TO HOW TO REALLY ENJOY AND APPRECIATE A REMARKABLE FORM OF THE PAST WESTERN WORLD CARRIED INTO TODAY'S WORLD WHERE IT IS NEEDED MORE THAN EVER IN THE PAST.
REAL "DOWN HOME" VALUES OF LIFE AND ENJOYING LIVING.
Just from the 15 years of seeing and hearing all the boys and girls who have gained a slight but deeper realization of how awesome, challenging, rewarding, and exciting the world of music is and then with your AWESOME TEAM'S REAL WORLD SUGGESTIONS, POINTERS AND ADVICE EACH HAS GROWN IN WAYS ONLY GOD COULD DESCRIBE.
You have created a very strong thread though the last 3 if not more generations of youth, parents as well of what the MOST AWESOME ENTERTAINMENT FABRIC OF AMERICA IS ABOUT. MORE THAN THAT - TO UNDERSTAND A UNIQUE EXPRESSION OF SOUL, FUN AND THE WORLD AROUND US!!!
With your great style and encouragement, you have given hope and excitement to over 300 youth over these years of Buckaroos who have whether they have BLOSSOMED INTO ENTERTAINMENT
Brook and many others
but the understanding of the complexity and creative fiber of
Dedication
Perseverance
Growth
Trying new concepts
more in the lives of most every child who have been to one or more of your encouraging and educational sessions over these past 15 yrs.
Janet, you are so remarkable and have been such a MIGHTY INFLUENCE IN SUCH A BROAD SPAN OF OUR AMERICAN PUBLIC, FAR BEYOND JUST THE LOCAL DFW METRO-PLEX BUT WITH THE SPREAD OF YOUR STUDENTS ACROSS THE NATION AND WORLD,
YOU HAVE DONE MORE THAN MANY PEOPLE WHO HAVE WORKED FOR YEARS IN THE PUBLIC AND PRIVATE
CHOOL SECTOR.
WITH YOUR AMAZING EXPERIENCE THE ADVISE YOU HAVE SPREAD SO WILLINGLY THROUGH THE HUNDRED YOUTH AND MANY PARENTS AS WELL AND OTHER OPRY BOARD MEMBERS, IT IS MOST NOTABLE THAT MANY FAMILIES HAVE A COMPLETELY NEW UNDERSTANDING OF THE MOST AWESOME SEGMENT OF OUR AMERICAN DREAM --- A NEW PURPOSE*****************
YES, MOST NOTICEABLE AS EACH OF THESE YOUNG ADULTS REALIZE THE WORLD THEY TOOK FOR GRANTED WAS ACTUALLY: FAR MORE COMPLEX THAT A FEW PEOPLE AND YOU WERE WILLING TO GIVE OF YOUR HEART AND SOUL.
YOU HAVE SHOWN THE UNPRETENTIOUS PEOPLE WITHOUT A GOAL OR PURPOSE TO FEEL AND UNDERSTAND THE REMARKABLE WESTERN MUSIC' WAY TO EXPRESS A BASIC WAY OF LIVING A BETTER LIFE UN-FILTERED, PURE AND TOTALLY HEART FELT - WOW!
JANET THIS IS AN OBSERVATION FROM ONLY A FEW HOURS AND PERFORMANCE/ PRACTICE SESSIONS, WITHOUT THE PUBLIC RECOGNITION YOU DESERVE, YOUR INFLUENCE AND PASSION TO SHARE IS SO OUTSTANDING.
FEW PEOPLE TODAY HAVE BEEN THE STRONG AND REMARKABLE INFLUENCE YOU HAVE BEEN OUT WEEK AFTER WEEK TO MANY WHO WILL NEVER BE ABLE TO EXPRESS THEIR GRATITUDE OR EVEN UNDERSTAND WHAT THEY OR THEIR PARENTS HAVE FELT AS EACH AND EVERY BOY/GIRL SLOWLY DEVELOPS MORE PRIDE AND CONSCIOUSNESS IN WHAT THEY ARE DOING AND HOW THEY ARE LIVING , EVEN TO THEIR FAMILY.
YOU AND JOHN HAVE DONE SO MUCH, WORDS, THANKS, AND NOTES WILL NEVER COME CLOSE TO EXPRESS YOUR CONTINUING INFLUENCE AND IMPACT ON THE CURRENT WORLD AND THE WAY PEOPLE HAVE TO DEAL WITH COMPLEX AND CHALLENGING ISSUES AROUND THEM.
YOU ARE THE MOST AWESOME COUPLE IN THE WORLD!
GOD BLESS YOU AND ALL YOUR WORK OF IMPROVING OTHERS THROUGH NOT JUST YOUR MUSIC, TEACHING, ENCOURAGING ... BUT YOUR FIERCE PRIDE AND JOY TO BE A VALUABLE PART OF THE CODE OF THE WEST - THE PERFECT EXAMPLE!!!
Richard Linnartz President,
HISTORIC CHISHOLM & WESTERN TRAILS SOCIETY
May 15, 2007
Howdy Janet,
This is me again. We talked about Taylor Ware earlier this year. I hope all is well with you and your entertainment schedule is not too much to handle.
I want to compliment you on your website for the absolute best website I have ever seen. It just could not be better. It is rare indeed to find a nice website that shows all the stuff you want to see and hear and not inundate you with pop-ups and other commercial advertising. Please make sure my compliments get to whomever does your website. If it's you well, WOW!
I have long been a fan and admirer of yodelers and you are definitely one of the best. Well, according to the AWA you ARE the best. Congratulations on that win. Being inducted into the hall of fame while you are still out there performing is quite and honor I'm sure. You deserve it, believe me.
I ran across that little 10 year old yodeler on youtube Cassidy Graves quite by accident. I found her little freebie website also, so cute (click here). That southern talk she has sounds more like Texas than Tennessee. Thanks for keeping up with all this talent and making some of it happen. You're the best.
Forget youtube, I'm going to be a regular on your website to make sure I get all the latest news and happenings in the yodeling world. I appreciate what you're doing so much. Good luck Janet.

JA